Carrie Hope Fletcher, Michael Xavier and Sharon D Clarke among stars confirmed for UK's first ever StageCon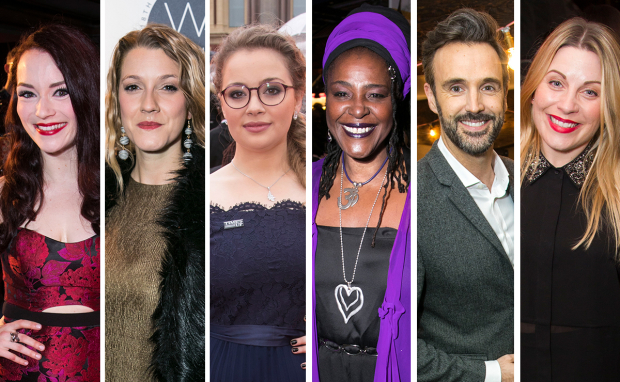 The UK's first ever theatre convention has been announced with a raft of theatre stars already confirmed to appear.
StageCon will take place at Shoreditch Town Hall in November and will feature appearances from West End stars including Carrie Hope Fletcher, Christina Bennington, Cameron Blakely, Samantha Bond, Sharon D Clarke, Sophie Evans, Cherrelle Skeete and Michael Xavier. Louise Dearman, Alice Fearn, David Hunter, Debbie Kurup, Scott Paige, Steph Parry, Stuart Matthew Price, Caroline Sheen and Charlotte Wakefield are also appearing.
The format of StageCon will be similar to New York's theatre convention BroadwayCon and will take place on the 3 and 4 November. The event intends to represent all aspects of theatre, from musicals to plays, opera and dance and those who develop theatre as well as performers.
Events featured will include live performances, sing-a-longs, discussions, cast reunions, panels, games, previews, workshops, meet and greets and showcases. There will be a 'Village' of stalls offering a range of goods, merchandise and theatrical services. Vendors included are National Theatre Bookshop, Zeat Art, The Royal Theatrical Fund and WhatsOnStage. StageCon is presented in partnership with WhatsOnStage.
A portion of profits from StageCon will be donated to The Royal Theatrical Fund. Robert Lindsay, RTF's president said: "We are looking forward to being involved with this new and exciting opportunity for the theatre community. It is important that we let those in our industry know about the range of assistance we provide, including benefits advice and help with financial problems. "
StageCon UK general manager James Yeoburn said: "StageCon presents a really exciting opportunity for fans from across the UK and the EU to come together in London to celebrate the magic of theatre. Those attending can expect to enjoy a diverse programme of 100+ hours of events and performances from everyone's favourite artists, theatre makers and shows – from the West End to London's fringe and beyond."
More names and events will be announced in due course. A day ticket for the event costs £85 and a weekend ticket costs £160.