Cabaret releases new footage as show leads extend their runs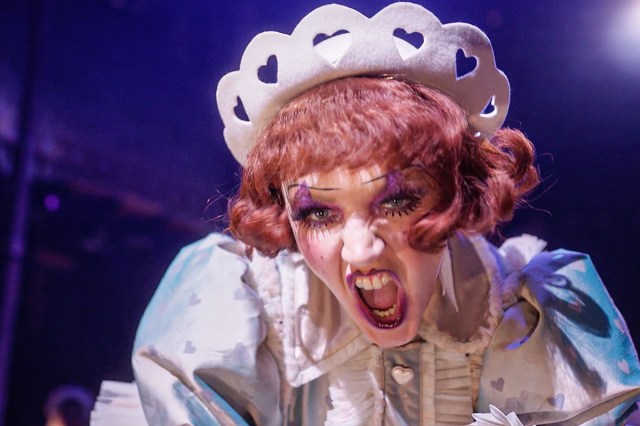 Cabaret has extended its leads' runs and released snazzy new footage from the Kit Kat Club!
The roles of the Emcee and Sally Bowles are currently played by Jake Shears (lead singer of the Scissor Sisters and lyricist for the hit musical Tammy Faye), alongside Rebecca Lucy Taylor, also known as Self Esteem. The show, first seen in late 2021, will now feature the pair until Saturday 27 January 2024.
Also appearing in the show are Nathan Ives-Moiba as Clifford Bradshaw, Beverley Klein as Fraulein Schneider and Teddy Kempner as Herr Schultz, Wilf Scolding as Ernst Ludwig, Jessica Kirton as Fraulein Kost/Fritzie, Liv Alexander as Texas, Natalie Chua as Frenchie, Taite-Elliot Drew as Hans, Damon Gould as Victor, El Haq Lateif as Helga, and Travis Ross as Bobby, joining Laura Delany as Rosie, Grant Neal as Herman/Max and Hicaro Nicolai as Lulu. Nic Myers has taken over as the alternate Sally Bowles, scheduled to perform once a week. The cast is completed by Rebecca Lisewski, Ela Lisondra, Myers, Andy Rees, Toby Turpin and Patrick Wilden.
Cabaret is directed by Rebecca Frecknall, set and costume design is by Tom Scutt with choreography by Julia Cheng. Musical supervision is by Jennifer Whyte and musical direction is by Ben Ferguson with lighting design by Isabella Byrd and sound design by Nick Lidster. The casting director is Stuart Burt and the associate director is Jordan Fein.
The prologue company, entertaining audiences before the show begins, features Rachel Benson, Ami Benton, Onyemachi Ejimofor, Joseph Hardy, Liz Kamille, Andrew Linnie, Aine McLoughlin, Jack Parry, Jazmyn Raikes, Oliver Stockley and Ena Yamaguchi.
A Broadway production with Eddie Redmayne and Gayle Rankin is also being prepared, with dates from next spring. In the meantime, tickets for London are on sale below. The show is now booking to 28 September 2024.