Blanche McIntyre: 'You can't pretend in the Globe, it's too exposing'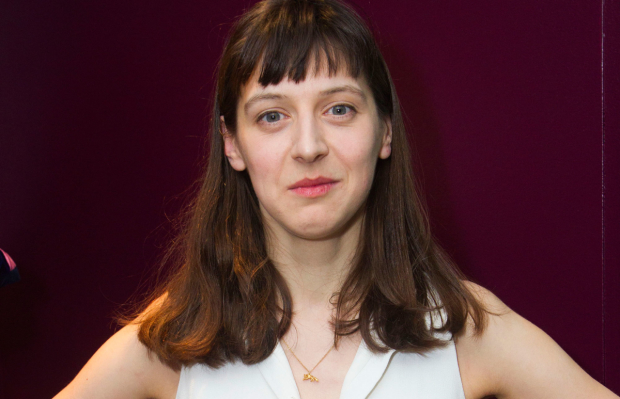 Blanche McIntyre is fast becoming one of this country's most precious theatre talents. Her superb 2011 production of Dawn King's Foxfinder, a play that's being revived in the West End very soon, marked her out as a director of real depth with an eye for superb writing. Over the years she's worked at the RSC, the Bush, Southwark Playhouse, Manchester Royal Exchange, Trafalgar Studios and many times at the Finborough, where her 2011 production of Accolade was widely heralded as revelatory. More recently, her five-star production of The Writer ran at the Almeida, while she's become a regular face at Shakespeare's Globe, having directed her first Shakespeare play there in 2014. It seems she can turn her hand to farce, classical drama, new writing, Pinter and the Bard's work effortlessly. Her production of The Winter's Tale has just opened at the Globe and here she talks about working in that space and her future plans.
---
First things first: is there a jig at the end of The Winter's Tale?
Of course. The end jig. I love jigs because if it's been a sad show, the audience needs a bit of fun and the actors do too because they've spent three hours shouting and beating their heads against the stage.
The Winter's Tale feels like it isn't one of the headline Shakespeare plays that everybody knows, why is that, do you think?
It's really famous, yet it's not done as much. I think that's partly because the language is difficult. People think Leontes' language is so knotty. A lot of people have come up to me to say it's a difficult play because of Bohemia. It has these great tonal shifts and huge distances of time and place, people think it's a bit unwieldy.
So that didn't put you off?
No, I love it. I think it's a late Shakespeare thing. I did Two Noble Kinsmen two years ago at the RSC, which I loved. I think he's pushing what words can do. Shakespeare was coming from a tradition of playwriting where the meter is very regular, and within a few generations he's writing this. He's going from a well-understood format to being a bit modern art with it. It's very exciting.
So how are you dealing with Bohemia?
Bohemia is in the present day. I've seen so many sh*t Bohemias. People think: I know Sicilia, it's suits, ties, despotism and walkie-talkies. And Bohemia has to be exotic. But reading it, you can just see it's a cider festival. So we've started odd and come much closer.
So how did staging this come about?
I did As You Like it with Michelle Terry here, when Dominic Dromgoole was artistic director and as soon as I heard she had got the job I texted her saying 'Is there anything you could think of me for?' I've missed working at the Globe. As a freelancer, there are some places where you feel like you're coming home. The weight comes off, you know everyone is really good and kind and we can just make the work.
What are the challenges of the Globe, do you find?
You can't pretend in it. It was my brilliant designer James Perkins who said this about Manchester Royal Exchange: 'You can't cover it up with any bullsh*t'. In other theatres you can use lights, you can hide a bit. There's nowhere to hide at the Globe, it's just the people and the language. It's unbelievably exposing.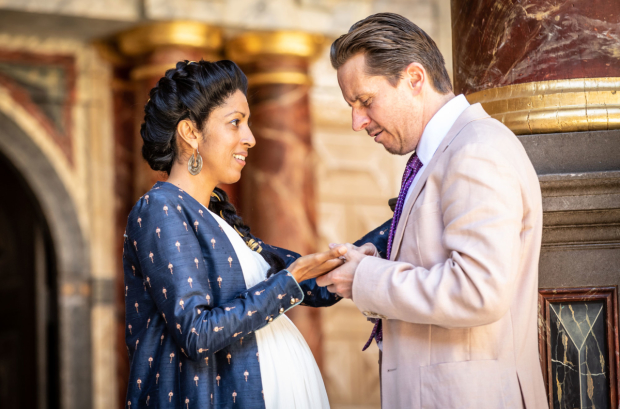 Your name has been thrown around a bit when thinking of potential artistic directors of the Globe – is taking on a theatre something you'd consider?
Maybe in ten years. I have friends who are artistic directors and they are in at seven in the morning and out at one in the morning, seven days a week. I want friends and a family and a love life, all things which will make the work interesting but which are also pleasant for their own sake. But Michelle puts me to shame for this, she stepped up to it with a one year-old! There's something very different about running a building to directing a show. When you are running a building you're looking at what people might need in five years. I don't have that way of scanning the horizon. Maybe when I am a bit wiser.
But you have done a fairly remarkable amount of shows since you graduated, so your work ethic must be epic…
I am going to take a sabbatical next year. After my next show at the Nuffield Southampton I have one more that's not yet announced and that will be my 35th show in eight years. How have I done that? Every year my New Year's resolution is a better work/life balance.
What's next?
It's going to be absolutely bonkers. Brilliant I hope. It will be an adventure. It's an Aristophanes play called Women in Power and the premise behind it is a bunch of Athenian women go to the Athenian assembly dressed in drag and pass a law that puts women in power (women weren't able to do anything without men in classical Athens). But then they realise that it's not OK to have women in power unless you have monetary equality, then they realise that won't work unless they have equality of assets… it goes further down the line until a slightly awkward moment where equality and freedom butt against each other. But it's in the medium of complete bum-out comedy and musical theatre. We have eight incredible female writers adapting a scene each.
Do you think theatre is responding enough to the debates about equality at the moment?
Theatre is much more fleet-footed in how it responds than something like film. But good theatre always has something to say. We're seeing those children separated from their parents at the borders in America at the moment: The Winter's Tale has two children separated from their parents. If it's a good play, it shifts its focus to reflect what is going on today.
What excites you about a project?
People don't behave the way most literature and theatre thinks they do. It is always uglier, more complex and odder than your standard storyline. So I throw myself at plays where that is in the writing. I also love Michelle Terry's collective ethos and company. You can paint a landscape as a painter, or write a novel with no people in it, but can't do theatre without people. I find that exciting.