Bel-Ami The Musical (Charing Cross Theatre)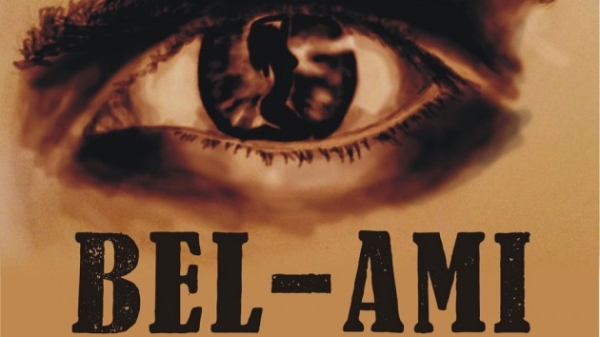 Creating a new musical is always an ambitious project and this world
premiere, based on the 1885 novel by French author Guy de Maupasssant, is a
zeitgeisty take on the media establishment even as today's tabloid
journalists are lining up in the dock for their part in the phone hacking
scandal.
Set in present-day London, George Dury (Johnny Fitzharris), is a homeless
ex-serviceman returned from Afghanistan. Just when you think he's on the
verge of a post-traumatic stress comedown he meets his former commanding
officer Charles Forester (Andrew Bowerman), now a foreign correspondent for
a popular daily tabloid, who gets him onboard as a fellow journo.
From this typical 'jobs for the boys' scenario George works his way up the
ladder, manipulating various powerful women with his lothario charms who are
able to play the system and aid his success as he eventually finds himself
editing the celebrity gossip column Bel-Ami.
Performed by students at London College of Music, University of West London,
the production displays a wealth of young talent who sing the house down
thanks to superb music and lyrics by Alex Loveless, who seems to use an
unusual mishmash of 80s synth and modern pop as his reference points.
At times however the storytelling feels disjointed as the catchy music
frequently overwhelms the plot, which is far too fixated on George's
Alfie-esque philandering to the point that you lose track of who he's with
and why. Just as this over-egged aspect of George's character starts to get
tedious, some sound problems with the speakers and mics in the second half
only serve to highlight the precariousness of the production.
Nevertheless the show must go on and, unperturbed, the fabulous cast finish
in style. The final verdict: those who love their musicals will delight in
such an inventive adaptation, but it's a show that could certainly benefit
from higher production values.