Aspects of Love transfer and Benjamin Button musical feature in Southwark Playhouse season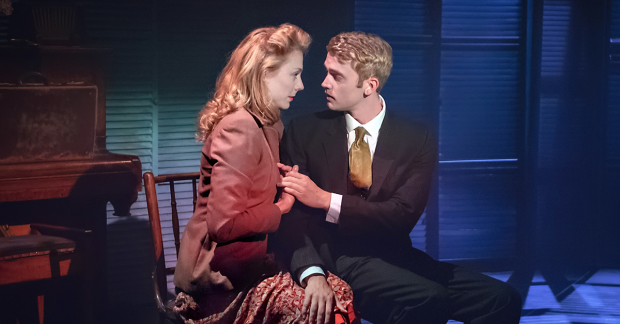 The hit Hope Mill Theatre revival of Aspects of Love will transfer to Southwark Playhouse as the venue announces its new season for 2019.
Featuring the classic number "Love Changes Everything", Andrew Lloyd Webber, Don Black and Charles Hart's musical is based on the novel by David Garnett and tells the story of passion and love across three generations of a family in 1940s France and Italy. The piece will open on 7 January 2019, and was awarded five stars when it first ran at the Hope Mill.
The revival is directed by Jonathan O'Boyle (Pippin, Rain Man) with musical direction by Richard Bates, set and costume design by Jason Denvir, choreography by Sam Spencer-Lane, lighting design by Aaron J Dootson and sound design by James Nicholson. Most of the cast will return for the new production.
Also announced in the Playhouse's new season is a musical version of The Curious Case of Benjamin Button, which runs from 15 May to 8 June. Based on F Scott Fitzgerald's short story, the show is directed and written by Jethro Compton with music by Darren Clark.
Alex Oates (Silk Road) will debut new play All in a Row, tackling the problems with social care and caring for an autistic child. It runs from 14 February to 9 March.
James Phillips' The Rubenstein Kiss will have its first London revival in a new production by Joe Harmston. Following the true story of Ethel and Julius Rosenberg, the piece runs from 14 March to 13 April.
From 13 March to 6 April, Tim Gilvin will present a new one-man musical Stay Awake, Jake, about a man travelling from London to Carlisle. It won the 2014 S&S Award for New Musicals and the Origins Award for Best Original Work.
Anna Girvan will direct a Shakespeare for Schools production of Twelfth Night from 17 January to 9 February, while from 13 February to 9 March James Saunders' comedy Bodies will be revived for the first time in 40 years. From 17 April to 11 May, award-winning 1989 play Other People's Money will be directed by Katharine Farmer with further details to be announced.