Alfred Enoch, Juliet Stevenson, Maxine Peake, Ivo Van Hove and more in further Manchester International Festival line-up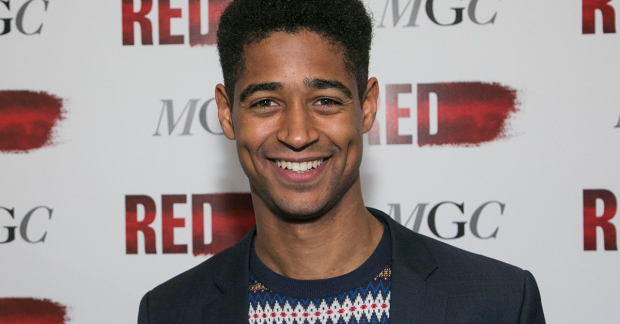 Further additions to the Manchester International Festival line-up has been announced.
Following the news that Kwame Kwei-Armah and Idris Elba would be collaborating on Tree, it has now been confirmed that Alfred Enoch is to star in the piece. The blend of drama, music and dance follows one man's journey into the soul of contemporary South Africa. Jon Bausor designs, Gregory Maqoma choreographs, Jon Clark lights the production, Paul Arditti is sound designer and Duncan McLean is video designer. The show runs between 4 and 13 July before heading for a run at the Young Vic from 29 July.
The festival has also confirmed further works, including a production of Invisible Cities, from director Leo Warner and co-director and choreographer Sidi Larbi Cherkaoui.
Invisible Cities will be performed by Rambert between 5 and 13 July and is adapted by Lolita Chakrabarti from the Italo Calvino novel. It will star Danny Sapani as Kublai Khan and Matthew Leonhart as Marco Polo. 59 Productions conceived the production which will be staged in a disused train depot the Mayfield. The show has a score by Dustin O'Halloran and Adam Wiltzie of A Winged Victory for the Sullen and soundscapes by Gareth Fry.
The Fountainhead, Ivo van Hove's production, will also make its UK premiere as part of the festival on 10 July, running until 13 July. The adaptation of Ayn Rand's novel is performed by Internationaal Theater Amsterdam and associated with the run is Juliet Stevenson's Re:creating Europe on 12 July, an evening of texts and speeches that have shaped the continent.
Maxine Peake and Sarah Frankcom are teaming up to present The Nico Project as part of the festival, telling the story of the remarkable, enigmatic music figure. Inspired by the 1968 album "The Marble Index", the piece has text by EV Crowe and music from composer Anna Clyne. Imogen Knight does the movement, Lizzie Clachan designs, Paule Constable is lighting designer and Helen Atkinson is sound designer. The show runs from 12 to 20 July.
Elsewhere, a new work Maggie the Cat, from choreographer Trajal Harrell, will have its world premiere on 11 July. The piece is inspired by Tennessee Williams' character from Cat on a Hot Tin Roof. Claire Cunningham looks at identity through the prism of an Elvis tribute artist in Thank You Very Much from 17 July, while Phelim McDermott's collaboration with Philip Glass, Tao of Glass, will see its world premiere. Tao of Glass is created in the round for the Royal Exchange Manchester and is part concert, part performance featuring ten new pieces of music exploring life, loss and inspiration. It runs 11 to 20 July.
Three site specific works have been inspired by the 200th anniversary of the Peterloo Massacre, Thomas More's Utopia and the Manchester cholera epidemic of the 1830s. Utopolis Manchester, by Berlin-based collective Rimini Protokoll, gathers people in small groups in different locations to explore the city between 10 and 13 July. A Drunk Pandemic is staged by Tokyo art collective Chim↑ Pom and takes place in a temporary brewery between 5 and 21 July. The Anvil: An Elegy For Peterloo is a day of free poetry, music and performance on 7 July from European theatre company ANU which explores the stories of those who died at Peterloo.
Artistic director John McGrath said: "At MIF19 we see a whole host of artists looking to the future – some with hope, some with imagination and some with concern. We never impose themes on the artists we work with, but it's striking how this year's programme reflects our complicated times in often surprisingly joyous and unexpected ways. "