5 minutes with: Owen Sheers: 'I wanted my legacy to be onstage'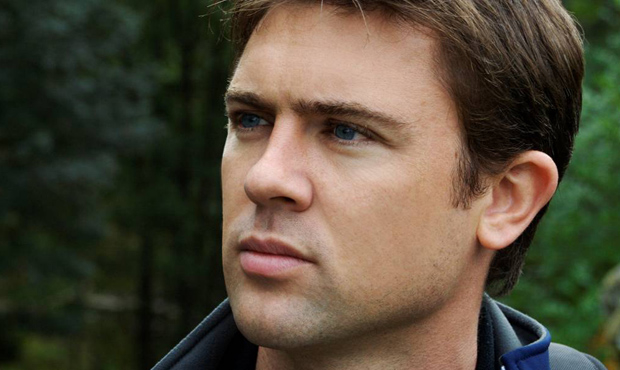 I can remember from quite early on my mother taking me to see a lot of theatre. There were always books in the house, including poetry, and it was common for the teachers at school to ask us to write a poem about a school trip. So from an early age, poetry as a way of interpreting your experience felt very natural. I was fascinated by how a few words on the short space of page could have the kind of influence upon me that they did.
My stepping into writing for theatre has been relatively recent. It really began with the National Theatre Wales' The Passion in 2011. It was a two hour site-specific, immersive piece with Michael Sheen playing a Jesus figure that came into Port Talbot in South Wales on Friday and finished with him being crucified on a roundabout on Sunday. The police told us that there was something in the region of 15,000 people on the streets so it was a huge piece of theatre to jump in with.
I was appointed the first artist in residence at the Welsh Rugby Union. The Arts Council Wales and the Welsh Rugby Union were looking for projects to bring the sports and arts cultures closer together. I really wanted to respond to the fans and I was given complete access, I was in the players tunnel with them, in the changing rooms, and I went on tour with them to Australia. On the six nations matches I would write poems for the programmes which was great because the players started reading them in the changing rooms before the matches.
I think Pink Mist was a difficult prospect for people to get their heads around as it's a verse drama around some pretty traumatic content. For a long time, people weren't taking it up which is why I was really grateful when Jon [Nicholls] at Bristol Old Vic said 'this is a play that I want to do'. The play was born out of the interviews I did for The Two Worlds of Charlie F, I had a lot of material that I hadn't excavated, things that I wanted to say and I wanted to flex my muscle a bit more with that material. I always knew that I wanted my dominant legacy to be onstage.
I feel truly blessed with this production. Jon teamed up with George Mann and as a pair of directors, you couldn't ask for more. They've cast it fantastically, I think Phil Dunster is a star in the making and I really want to write something else for him.
Up next, I am making a one hour poetry film for the BBC to mark the 50th anniversary of the Aberfan disaster [in 1966 a ton of coal waste collapsed over a school killing 116 children]. I'm also getting on with my next novel and there's another play that I'm itching to get to the second draft of. I enjoy working in theatre and film because I love throwing stuff into that collaborative process.
---
Pink Mist runs at the Bush Theatre until 13 February.