10 new plays to see in 2019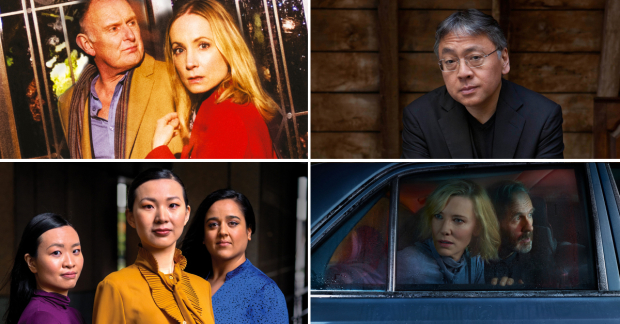 2018 looks to be shaping up to be a stellar year for writers across the country, and below we've picked some of our top choices for pieces worth embedding into your calendars right now!
All About Eve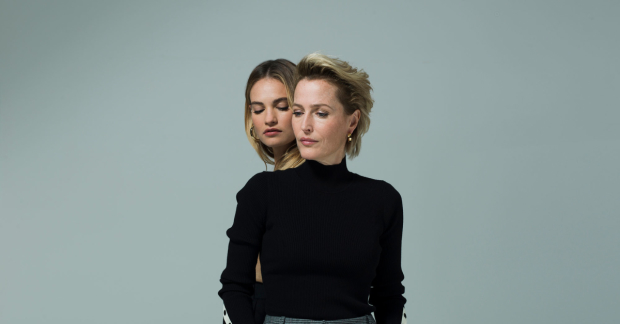 This one's been in the pipeline for a long long while – at one stage Cate Blanchett was attached, the next she wasn't. But now we're finally getting a chance to see Ivo van Hove's production of All About Eve, based on the hit film of the same name, with Gillian Anderson (yep, the Gillian Anderson) starring alongside the Mamma Mia sequel and Cinderella star Lily James. Better get some heat resistant gloves because this one feels like it'll be a hot ticket. Noël Coward Theatre, 2 February to 11 May
White Pearl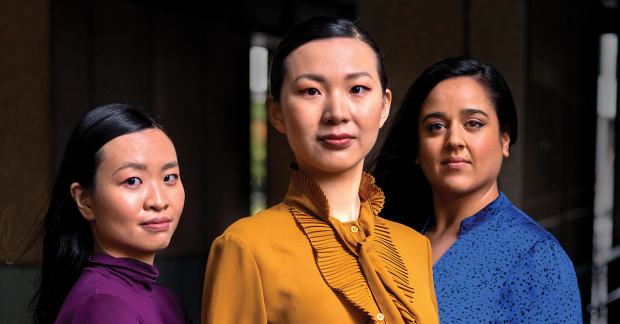 If the theatre community was some massive pantomime, then Vicky Featherstone would be the brilliant fairy godmother bringing a ray of sunshine to all proceedings. Her 2019 Royal Court season is pretty stellar, but of all the shows on offer we're most intrigued by White Pearl. Penned by Anchuli Felicia King (who isn't messing around, making her professional debut in the larger Royal Court downstairs space) the show is about a cosmetic brand PR nightmare. Royal Court, 10 May to 15 June.
Life of Pi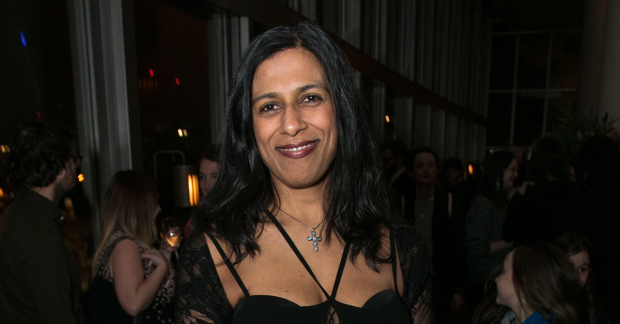 The superb Booker Prize-winning novel by Yann Martel is brought to 'life' in Red Velvet playwright Lolita Chakrabarti's new stage version, opening at Sheffield Crucible. Following a lifeboat stuck in the middle of the Pacific Ocean and containing a boy, a hyena, a zebra, an orangutan and a Bengal tiger, we're intrigued to see how the production pulls off some major nautical circumstances. With a menagerie of puppets on offer with design by Finn Caldwell and Nick Barnes (the same pair responsible for the epic wings in Angels in America) and direction by Max Webster (The Lorax), Chakrabarti looks like she'll be making Sheffield a bit more magical this summer. Crucible Theatre, 28 June to 20 July
Our Lady of Kibeho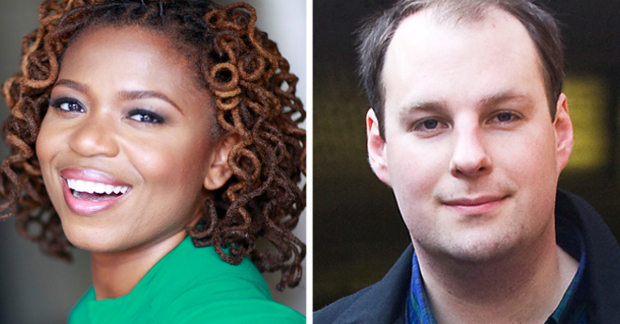 Olivier Award-winning writer Katori Hall is teaming up with director James Dacre once again to present the UK premiere of Our Lady of Kibeho at Northampton's Royal and Derngate. Featuring a large community ensemble on top of some fine performers including Michelle Asante and Gabrielle Brooks, the show explores the events in Rwanda in 1981, where a group of schoolgirls claim to be visited by the Virgin Mary. Considering Hall and Dacre steered The Mountaintop to brilliant results when that piece won an Olivier Award, we're expecting this to be equally powerful. Royal and Derngate, 12 January to 2 February
Shipwreck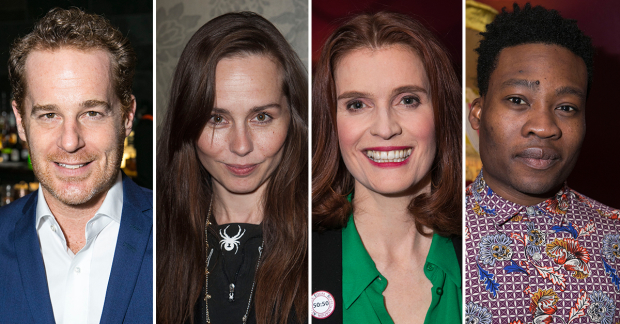 Let's face it, there's a whole raft of Trump shows on the go at the moment, but we're particularly excited to see Mr Burns and The Twilight Zone creator Anne Washburn's take on proceedings up at the Almeida. With a great cast including Fisayo Akinade, Tara Fitzgerald, Adam James and Justine Mitchell, the play might be the hot take we all need. Unless a sudden impeachment comes along and throws everything up in the air again! Almeida Theatre, 12 February to 30 March
Berberian Sound Studio
Joel Horwood and Tom Scutt unite for what is an intriguing addition to Josie Rourke's final season at Donmar Warehouse – a stage adaptation of Peter Strickland's hit British indie horror film Berberian Sound Studio. Set in, well, a sound studio, the unholy foley show promises to be dark, comic and sonic, with cast including The Musketeers' Luke Pasqualino and Bodyguard's Tom Brooke. Maybe the perfect Valentine's date idea? Donmar Warehouse, 8 February to 30 March
A Very Expensive Poison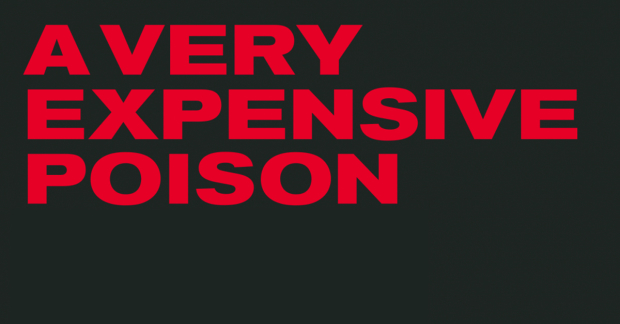 The Old Vic is being very secretive about the newest play by Lucy Prebble (Enron, The Effect), based on the vastly more secretive poisoning of Alexander Litvinenko as explored in Luke Harding's acclaimed book. We don't even know when it'll appear, though expect it'll be some point in 2019. The venue's most recent press release said that "dates and process are to be announced" and we're mightly intrigued as to what this 'process' might be. Coming soon
Alys, Always
Downtown Abbey star Joanne Froggatt leads the cast of Alys Always over at the Bridge Theatre, based on the hit thriller by Harriet Lane and transplanted to the stage by Herding Cats and Danish Girl mastermind Lucinda Coxon. Following a woman, Frances, who witnesses a car crash, the psychological thriller will run after the five-star returning My Name is Lucy Barton starring Laura Linney. It could be a solid few months over at the Bridge. Bridge Theatre, 25 February to 30 March
The Remains of the Day
Another adaptation of a hit novel on this list is the first ever staging of Kazuo Ishiguro's seminal The Remains of the Day, which opens in Northampton 30 years after the novel was first published. Set during the Second World War, it's an intimate, tragic piece that echoes through the decades. Casting hasn't been announced yet, but the creative team is pretty solid – Visitor's Barney Norris adapts, with direction by Christopher Haydon and design by Lily Arnold. Royal and Derngate, 23 February to 16 March then touring
When We have Sufficiently Tortured Each Other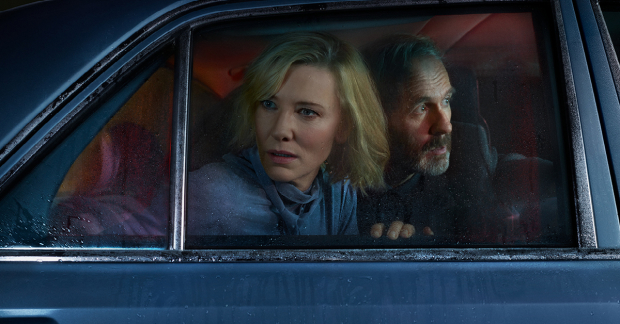 Did you get your tickets? If not then…tough luck. Neither did most of us here at WOS towers (though there may be a few jealous glances thrown across the room). The special ballot for Cate Blanchett's National Theatre debut means that Martin Crimp's When We have Sufficiently Tortured Each Other, which premieres in the Dorfman space in January, might be the hottest ticket in town in 2019. If you're desperate to watch it then best starting queuing soon – the National says there will be day seats available for those ready to brave the (very) early morning wait. National Theatre, 16 January to 2 March