Snow White at the London Palladium: first look at Dawn French and Julian Clary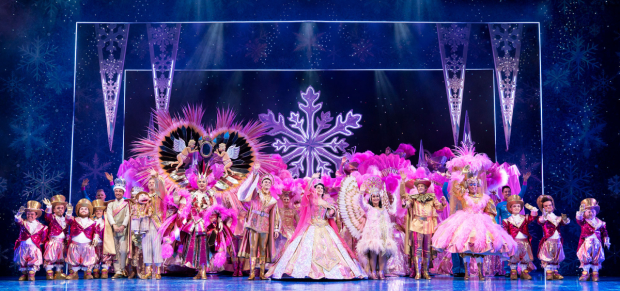 Pictures of this year's London Palladium pantomime have been released, offering a first look at Dawn French as Queen Dragonella.
Snow White opens this week, starring Julian Clary, as The Man in The Mirror, Paul Zerdin as Muddles, Nigel Havers as The Understudy, Gary Wilmot as Mrs Nora Crumble, Vincent and Flavia as The King and The Queen, Charlie Stemp as Prince Harry of Hampstead and Danielle Hope as Snow White.
This year's pantomime is directed again by Michael Harrison. It is the third year since the form returned to the Palladium, with Clary starring in each year.