Kenneth Branagh, Imelda Staunton and more to appear in Jim Carter's in conversation series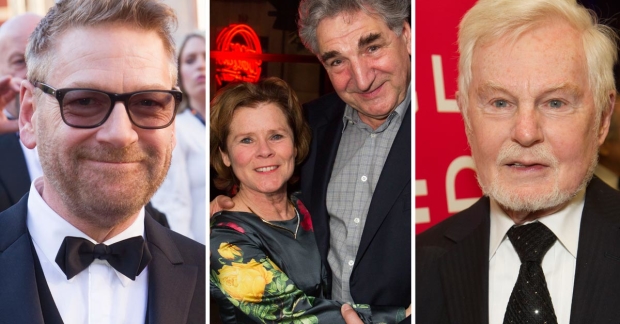 Jim Carter is to return to the Tricycle with a new line up in his In Conversation series.
The series has the actor talking to leading industry figures, with all the proceeds going towards the Tricycle Theatre's auditorium renovation project.
Carter will talk with Kenneth Branagh and Derek Jacobi on 19 February and Emma Thompson and Imelda Staunton on 25 February.
He said: "It's a mark of the respect and affection that the Tricycle Theatre commands that all the actors on my wish list immediately agreed to support this fundraising project. I think we're in for two wonderful evenings full of fun and insight and it's great to be able to give the audience the opportunity to question their favourite actors in person."
The Tricycle Theatre is due to open next year following a £5.5 million development project, with the auditorium being increased by 25 per cent. Tickets for the events cost between £75 and £100. Tickets are on sale now.