Ruby Wax: 'Alan Rickman told me I couldn't act'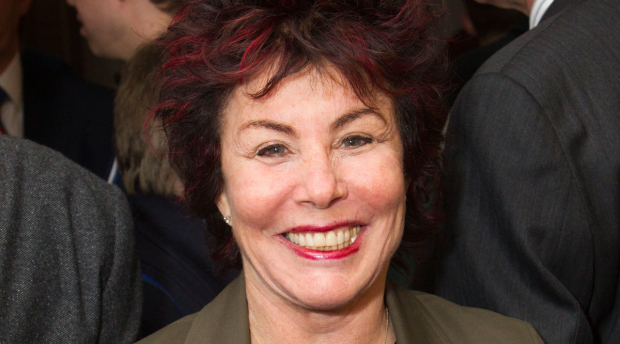 1. How would you describe Frazzled in five words?
I would buy a ticket.
2. How would you describe the show in more than five words?
Nobody's done this before, looking into who we are and how our mind works. But it's also hilarious. I like shows that are smart and funny so that's what I was aiming for. Really smart and really funny.
3. Is it stand up?
The format is mixed. I wouldn't call it stand up, it's not a Ted talk. It's eclectically brilliant.
4. What do you enjoy most about creating the show?
I'm entertaining myself. The show's about things I want to know about. I only write about what I think is interesting: about what makes us who we are, what our brains are doing, what you do with kids brains. It's all interesting.
5. Your daughters are creating a show up in Edinburgh – have you been involved at all?
Not at all, I'm an object of disgust and I know nothing. And I don't deserve to live. No contributions, no ideas. I shouldn't be invited to go to the festival because I'm so unfunny. That's the relationship I have with them.
6. Were you always going to run Frazzled in Edinburgh?
I've been doing it for 200 shows, and it's just so happened that it's in Edinburgh. It did well last year, so we're bringing it back.
7. Will you hang around with your kids up at the Festival?
I am not allowed near them, they are at the Underbelly and I've been told I can't go to any shows there, because I'm so moronic and know nothing.
8. Do they follow in your footsteps?
They are funnier than I am. But they don't like my comedy much.
9. What do you hope people will take away from it?
Any time I learn something I say f*ck that made my life a lot easier, and I hope that people say that. And that they were laughing. A double whammy. I like to think that they learned something.
10. Do you have tips or tricks for being able to sustain your energy?
You have to stay interested in what you're talking about. So I keep changing it slightly and then there's a new show coming based on the next book, How to be Human.
11. What's your earliest memory in entertainment?
I remember playing a bee and wetting myself because I was so nervous and I wasn't even in the front row. All the black and yellow blended. Then I did it again when I did stand up for the only time in my life. I urinated on myself again. Then I knew: never do this again.
12. What's your big break?
I don't ever feel like that. If I suddenly get away with it then I think tomorrow I'm really going to f*ck up. Karma is really going to kick me in the ass. There can be no moments of congratulations, because it's just lurking round the corner to punish you.
13. What would you have been if you hadn't been a comedy writer and actress?
With my luck, I would have been a serial killer. There are bits of me that are quite scary. If you can express your anger it's not anger anymore, but I don't have much anger anymore, because I've gotten everybody back who's hurt me.
14. Had you always thought you would do comedy?
I wasn't going to do it, I was going to be an actress with the RSC when Alan Rickman pointed out that I was not a good actress. I didn't have my heart set on comedy, he said that's the only thing I could do. A lot of people said that: 'you can't act'.
15. Who are your idols?
Not any comedians, I don't like them, to be honest, they're not my thing.
16. Is there anyone else you idolise?
I find people who know about brains kind of sexy. Those guys, they aren't attractive, they aren't hilarious, they understand how we tick. If there's a celebrity I will crawl over them to get to the neuroscientists. I think brains are really sexy these days.
17. If you could go back in time and change one thing, would you do that and what would that one thing be?
My parents. I might not have this career, but I think I would have saved a lot of money in medication. I would change them.
18. What have you seen recently on stage?
I was in Greece recently and I went to the Ancient Theatre of Epidaurus, where they put on theatre with 14,000 people and saw Electra .
19. What do you do to unwind in your spare time?
I travel. I get out of here. Far, far away.
20. What advice would you give to aspiring performers?
To my daughters? They won't listen to me. To anyone else, you don't have to start off with much talent but you do have to have the ability to kick down every door you can get near.