Lenny Henry stars in Educating Rita at Chichester
Lenny Henry will star in a revival of Educating Rita at Chichester later this year, as part of the venue's newly announced season.
The production, which runs in the Minerva Theatre from 18 June to 25 July 2015, will be directed by Michael Buffong and marks Henry's Chichester debut.
Henry said: "When I began studying for an Open University degree, it was a pivotal period that opened my mind to the delights of Shakespeare and so much more.
"It means a great deal to me personally and professionally to be in Willy Russell's classic play about the ways in which education can change your life."
Also announced by Chichester today is a repertory season of Chekhov's early plays Platonov, Ivanov and The Seagull, all in new versions by David Hare. Directed by Jonathan Kent, the ensemble cast will feature Anna Chancellor, James McArdle and Samuel West.
"Chekhov essentially created contemporary theatre, and in these three plays you see the arrival of his genius," Hare said of the trilogy, which runs in the Festival Theatre from 28 September to 14 November.
Major musicals
The Chichester 2015 season opens with the transformation of the Festival Theatre stage into a river, complete with "life-size boat", for a revival of Alan Ayckbourn's Way Upstream.
The nautical comedy, which is directed by Nadia Fall and runs from 23 April to 16 May, features Sarah Parish making her Chichester debut.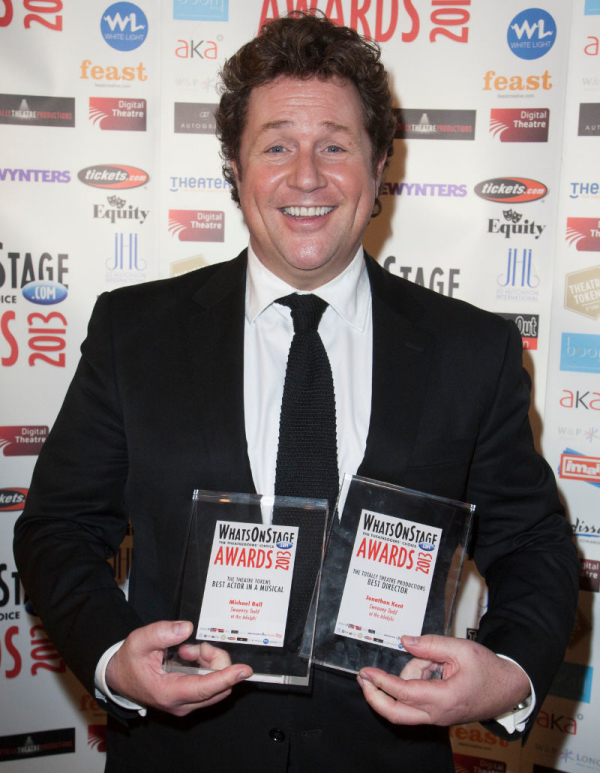 Opening the season in the Minerva is Jeremy Sams's "sumptuous" revival of Jean Anouilh's The Rehearsal (8 May-6 June).
It's followed in the Minerva by productions of For Services Rendered (31 July-5 September) by W Somerset Maugham, directed by Howard Davies, and Frank McGuinness's award-winning Someone Who'll Watch Over Me, directed by Michael Attenborough and starring David Haig.
As previously announced, Mack and Mabel starring Michael Ball will run in the refurbished Festival Theatre from 13 July to 5 September.
It's preceded by another major musical; a new stage version of A Damsel in Distress (30 May-27 June), based on a novel by PG Wodehouse with songs by George and Ira Gershwin, directed by Rob Ashford.
And a promenade production of Michael Morpurgo's Running Wild will be staged from 2 to 16 August by Chichester Festival Youth Theatre at the Cass Sculpture Foundation.
Artistic director Jonathan Church said today: "It is wonderful to present our first full season since the reopening of the Festival Theatre last year, and the tenth since Alan [Finch] and I began work at Chichester… It features a particularly impressive calibre of directors, and embraces both the old and the new."