Yard Theatre autumn season to feature new Brad Birch and Made in China plays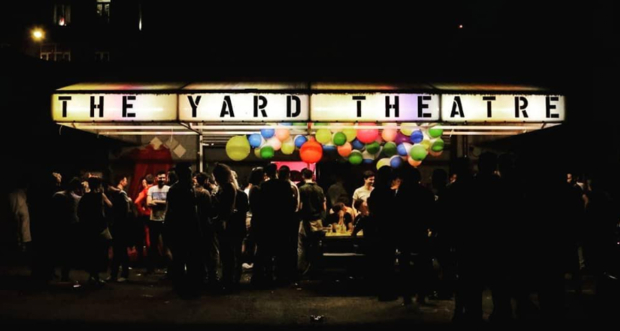 The Yard Theatre in Hackney has announced its shows for the remainder of 2018.
Brad Birch, writer of Black Mountain, Tremor and This Must Be The Place, will premiere new play Kettle of Fish at the venue, with the show directed by Caitlin McLeod (Utility). A one-woman monologue set on an aeroplane, the piece will run from 24 September to 13 October. Casting is to be announced.
Rosana Cade and Ivor MacAskill will team up to present Moot Moot, which previously ran as part of the venue's NOW 18 festival. Featuring two doppelganger radio hosts, the show runs from 30 October from 9 November.
Made in China, the company responsible for Double Double Act and Tonight I'm Gonna Be The New Me will present Super Duper Close Up​, a show about filmmaking and the male gaze. It runs from 13 November to 24 November.
There will be a new festival entitled NEXT, which will see eight upcoming artists present work over the space of a fortnight.
The season will also feature the return of The Yard's Live Drafts programme, showcasing a week of new ideas. From September there will also be a new, year-long collaboration between young artists The Queen's Yard Company and Lauren Barri Holstein.
The Yard's founder and artistic director Jay Miller said: "I am thrilled with this season. It will tell contemporary stories about our modern, messy, dreamy times. Stories that will make us laugh, cry and think. Stories that might prompt us to change the world."