What to watch: Best theatre to see this week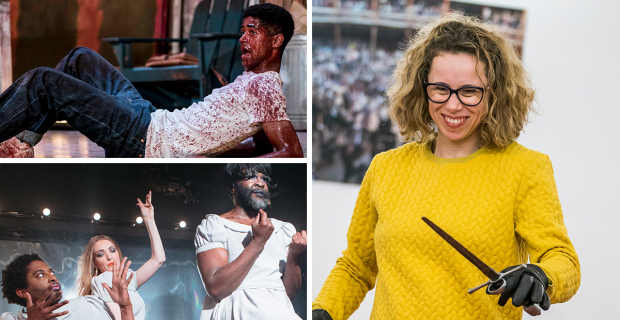 We have a mix of shows opening across this country, with a Weimar throwback at the Gate, a major revival in the West End and Michelle Terry officially unveiling her first season over at Shakespeare's Globe.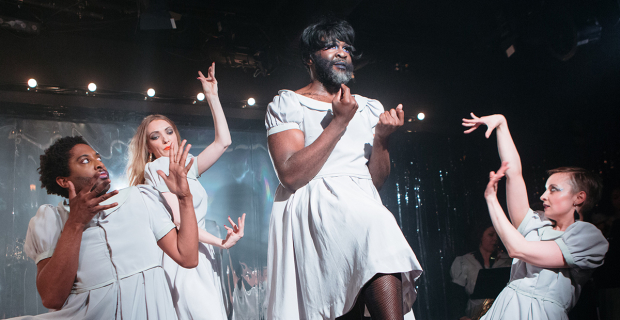 5. Effigies of Wickedness
Gate Theatre, until 9 June
Weimar Cabaret is brought to the stage in the most boisterous and dazzling way possible with the new show Effigies of Wickedness, which opens at the Gate Theatre and is directed by the venue's artistic director Ellen McDougall. Created alongside How To Win Against History's Seiriol Davies and featuring a mix of ENO opera singers and famous cabaret artists (Peter Brathwaite, Lucy McCormick, Le Gateau Chocolat and Katie Bray) alongside live musicians, this is truly a unique offering for the London stage and a major history throwback, replete with sequins and glamour.
Listen to Le Gateau Chocolat's defining shows in our weekly podcast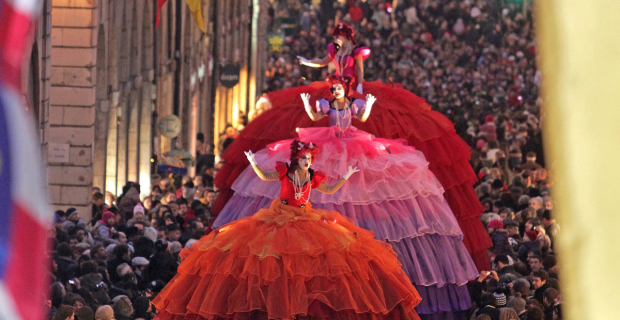 4. Norfolk and Norwich Festival
Norwich, until 27 May
It may have officially kicked off last Friday, but we're heading to the festival later this week to see all the mischief and mayhem occurring across Norwich. With a raft of musical, theatrical and circus shows coming to the town across the month of May (both for free and ticketed), it's an exciting time to be in Norfolk as an arts lover.
See artistic director Daniel Brine's top picks from the Festival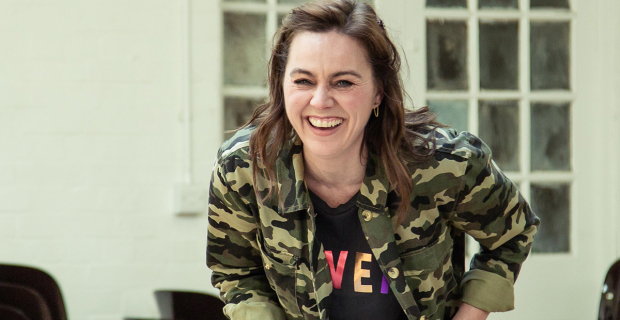 3. The Girl on the Train
West Yorkshire Playhouse, until 9 June
Jill Halfpenny is the titular tormented commuter in the first stage adaptation of the bestselling novel, which was seen on screen last year with Emily Blunt in the lead role. Given the stellar run that the West Yorkshire Playhouse has been having of late (its production of Still Alice embarking on a UK tour and angling for a West End run, while Sunshine on Leith bagged some big critical praise), the venue looks like it's cementing a status as a northern powerhouse of producing stages.
Read our season announcement for West Yorkshire Playhouse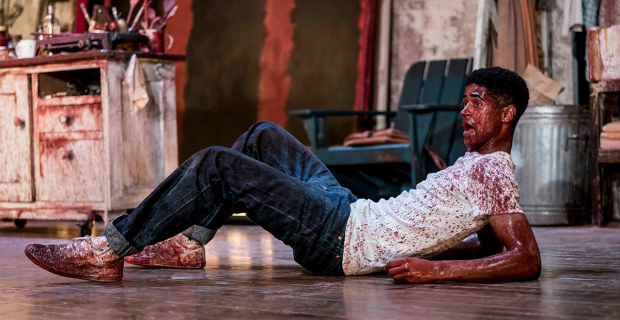 2. Red
Wyndham's Theatre, until 28 July
Alfred Enoch and Alfred Molina give a whole new meaning to painting the town red in the new revival of John Logan's Tony Award-winning piece, which is directed by Michael Grandage as part of his company's season in the West End. Following the renowned twentieth century painter Mark Rothko (Molina) going through a creative crisis, the show examines the role of the arts and artists in the present day. A pertinent and star-studded addition to the West End roster, the production also has a number of cheaper tickets available as part of Grandage's initiative to bring new audiences into central London.
Have an exclusive first look at Red in the West End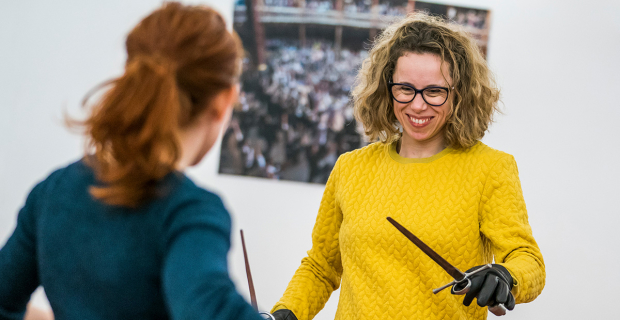 1. Hamlet / As You Like It
Shakespeare's Globe, until 20 August
The Globe announced a stellar first season for new artistic director Michelle Terry in January, with Mark Rylance returning to the venue to play Iago, new writing from Morgan Lloyd Malcolm and Matt Hartley, and the newly launched Globe Ensemble tackling two of Shakespeare's most beloved shows – Hamlet and As You Like It. Terry may not be directing in the season, but she is taking on the Dane as part of the Ensemble, giving audiences a first taste of the theatre's new programme and showing her acting chops to boot. Not only that, but the very next day as part of a radical move, audiences will have their first chance to vote for the production they want to see, with those assembled being offered a choice between Twelfth Night, The Taming of the Shrew and The Merchant of Venice. Theatre at its most democratic, it makes for a fascinating experiment down on the South Bank.
Find out more about Michelle Terry's inaugural season at the Globe
---
Last chance to see: Instructions for Correct Assembly (Royal Court), One Green Bottle (Soho Theatre), The Ferryman (Gielgud Theatre), The Inheritance (Young Vic), The Phlebotomist (Hampstead Theatre), Why Is the Sky Blue? (Southwark Playhouse)