Jill Halfpenny to lead the cast of The Girl on the Train stage adaptation at West Yorkshire Playhouse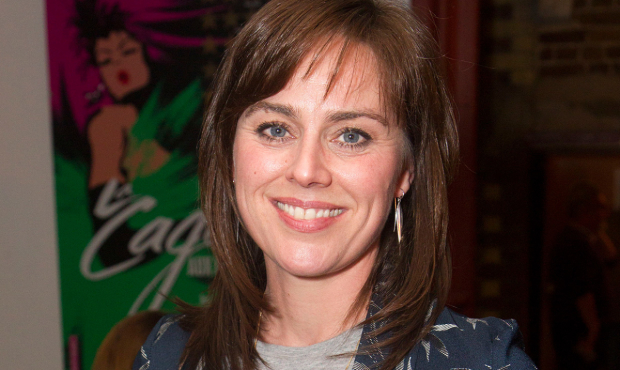 Jill Halfpenny (EastEnders, Coronation Street, Calendar Girls) will lead the cast of the first stage production of The Girl on the Train, which opens at West Yorkshire Playhouse in May.
Rachel Wagstaff and Duncan Abel will adapt Paula Hawkins' novel in the new stage play, with direction by Joe Murphy (Woyzeck), design by Lily Arnold, sound design and composition by Isobel Waller-Bridge, and lighting design by Lizzie Powell.
The piece follows a woman who watches the same couple through a train window while commuting to work every morning until a thrilling mystery embroils her in a crime drama. The piece was adapted into a film in 2016, with Emily Blunt in the lead part.
Alongside Halfpenny (who plays Rachel in the show) will be Adam Best (Hedda Gabler) as Rachel's ex-husband Tom, Sarah Ovens (Two Way Mirror) as Tom's new wife Anna, Florence Hall (Lovesick) as Megan Hipwell and Theo Ogundipe (Cymbeline) as Scott Hipwell.
Colin Tierney (Coronation Street) and Jonas Khan (Our Girl) complete the cast as DI Gaskill and Kamal Abdic.
Murphy said: "Our version really allows us to explore the character of Rachel, seeing the whole story from her point of view, and having the incomparable Jill Halfpenny taking on the role ensures an exhilarating night for audiences."
The Girl on the Train runs at West Yorkshire Playhouse from 16 May to 9 June with previews from 12 May.