Michelle Terry to play Hamlet in her inaugural season at Shakespeare's Globe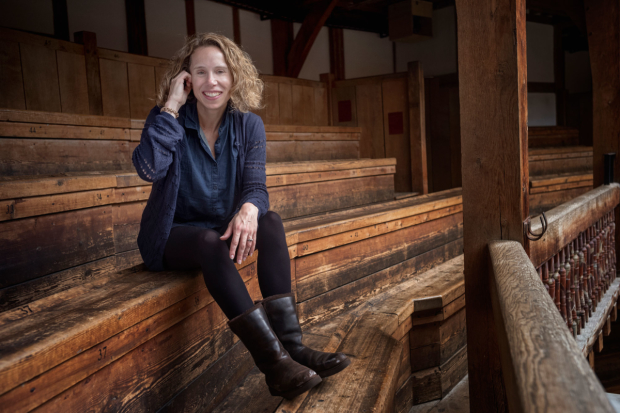 The Globe's new artistic director Michelle Terry will play the titular role in the repertory production of Hamlet and Adam in As You Like It at the venue.
The venue has announced the roles its 12-strong company of performers will play in both Hamlet and As You Like It, both of which will be directed by Federay Holmes and Elle While.
Catrin Aaron (The Wizard of Oz) plays Horatio in Hamlet and Phoebe in As You Like It. James Garnon (As You Like It) plays Claudius in Hamlet and Audrey in As You Like It. Colin Hurley (Farinelli and the King) plays the Ghost in Hamlet and Touchstone in As You Like It. Bettrys Jones (The Life of Galileo) plays Laertes in Hamlet and Orlando in As You Like It.
Richard Katz (The Encounter) plays Polonius in Hamlet and Silvius in As You Like It.
Jack Laskey (Endeavour) plays Fortinbras and others in Hamlet and Rosalind in As You Like It. Nadia Nadarajah (Love's Labour's Lost) plays Guildenstern in Hamlet and Celia in As You Like It. Pearce Quigley (The Changeling) plays Rosencrantz in Hamlet and Jaques in As You Like It. Shubham Saraf (Lions and Tigers) plays Ophelia in Hamlet and Oliver in As You Like It. Helen Schlesinger (Albion) plays Gertrude in Hamlet and Duke Frederick in As You Like It. Tanika Yearwood (Tomorrow I'll Be Twenty) plays Marcellus in Hamlet and Amiens in As You Like It.
The shows will open Terry's season, which also features a new production of Othello featuring Mark Rylance and André Holland, as well as Barrie Rutter's version of The Two Noble Kinsmen and Blanche McIntyre's The Winter's Tale.
Hamlet runs from 25 April to 26 August, As You Like It runs from 2 May to 26 August.