West Side Story (Bristol – tour)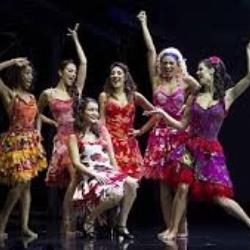 Bernstein, Laurents, Robbins and Sondheim's iconic musical gets a faithful fiftieth anniversary staging under the direction and choreography of Joey McKneely . Though I'm a strong believer that all theatre needs re-invention and fresh ideas in each production to stop it straying into 'heritage theatre' there is no arguing that the score by Leonard Bernstein still thrills like few others and the choreography, recreated by McKneely from Jerome Robbin's original, is a high watermark in musical theatre.
Transporting Romeo and Juliet from fair Verona to 1950's New York West Side Story follows the doomed trajectory of love for Tony and Maria, as their rival families, the Jets and Sharks clash over territory and power. The songs need no introduction for anyone with even a passing interest in musical theatre, from 'Something's Coming' to 'Maria', 'America' to 'Gee Officer Krupke' the classics keep on coming. It's almost impossible to leave the auditorium without humming along to the melodies.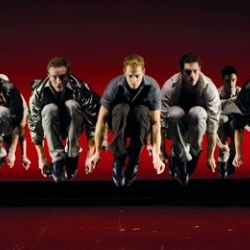 The male ensemble have been selected for their dancing ability over their acting and this does lead to a few underpowered moments, especially early on, where the first rumble lacks any sense of menace or aggression. The girls fare better, with 'America', led by a feisty, vivacious and sexy Djalenga Scott as Anita, providing the stand out number of the night. Hers is a fire cracker of a performance and your eyes remain glued to her whenever she is on stage.
Louis Maskell and Katie Hall are a convincing, tender and lyrical leading couple. Though it takes a while to adjust to a baritone Tony over the lighter tenor tones one usually associates with the role, Maskell sings the hell out of the role, his control and technique indicating a very bright future for this young, surprisingly old-fashioned leading man. Hall, battling illness, understandably takes a while to find her voice, but once found, displays that crystalline soprano that made her such a stand out when I saw her in the touring version of Les Miserables in 2010. When they duet, you can close your eyes and just revel in the beauty of the sound they make.
Maybe now its arrived at its fiftieth year, its time to put this production to bed and allow a new generation to get its hands on the blue-print, but in the meantime its worth getting a ticket- sharpish. The composer, writer, director/ choreographer and lyricist were and are masters of their art and created a musical like no other. Two and a half hours in its presence can never be anything but a joy.
– Kris Hallett
Playing till 8 February then touring to 23 August 2014.