West End stars release Christmas single for Barnardo's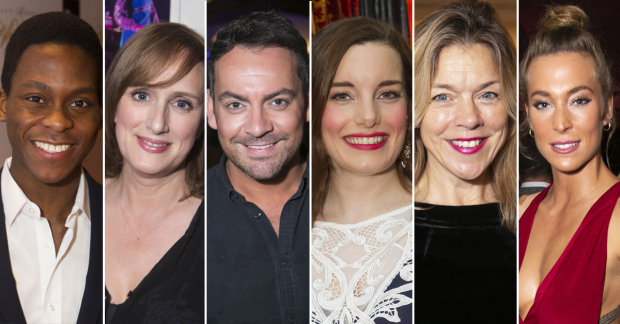 Over 20 West End stars have come together to record a version of Carole King's "You've Got A Friend", which has been released today and can be downloaded on iTunes and Google Play. All proceeds will go to children's charity Barnardo's.
The new arrangement by composer Kate Marlais features the voices of Nathan Amzi, Natasha Barnes, Christina Bennington, Daniel Boys, Janie Dee, Ben Forster, Clare Foster, Evelyn Hoskins, Damian Humbley, Tyrone Huntley, Amy Lennox, Alexia Khadime, Emma Kingston, Kate Marlais, Nadim Naaman, Gloria Obianyo, Jon Robyns, Jenna Russell, Lauren Samuels, Cleve September, Jodie Steele, Liam Tamne, Rebecca Trehearn, Obioma Ugoala and Alex Young.
Recorded at The Umbrella Rooms, the song was produced by Ben Hewis and Ben Robbins, and has orchestrations by Marlais and Alex Young. The track also features Hayley Pope and Rebecca Bainbridge (violins), Rosalind Ford (cello) and Ben Robbins (piano).
On the inspiration behind the track, Hewis said: "I became a dad recently and as this year's festive season approached I began to think about how we could make it special for my son. That's when I realised that there are thousands of children around the country who won't have someone to make Christmas special for them. I just had to do something about that."
As well as the single, a JustGiving campaign has been launched to raise money for the vital work Barnardo's do to help children and families around the UK, you can donate here.
The music video for "You've Got a Friend" will be premiered on the WhatsOnStage Facebook page today at midday.