Trumbo's Johnny Got His Gun premieres at Southwark Playhouse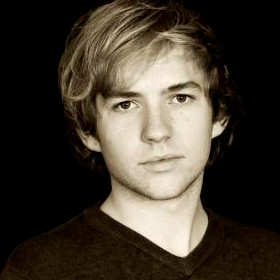 A stage adaptation of legendary screenwriter Dalton Trumbo's World War One novel Johnny Got His Gun will receive its UK premiere at Southwark Playhouse in May.
Running from 23 May to 14 June (previews from 21 May), the production is one of a number marking the 100th anniversary of the outbreak of the war this year.
Published 75 years ago, the book centres on idealistic American Joe Bonham, who eagerly volunteers for the trenches of World War One. But, far away from his American homeland, he struggles to come to terms with what his world has become.
Adapted by Bradley Rand Smith, the play won an Obie-award for Jeff Daniels when it premiered on Broadway in 1983. The book has also been filmed twice, with Timothy Bottoms in 1971, and Benjamin McKenzie in 2008.
The UK premiere will be directed by David Mercatali (Tender Napalm) and star Jack Holden (War Horse) as Joe.