Tony Awards 2019: Brits, women directors, disability and the out-and-out success of The Ferryman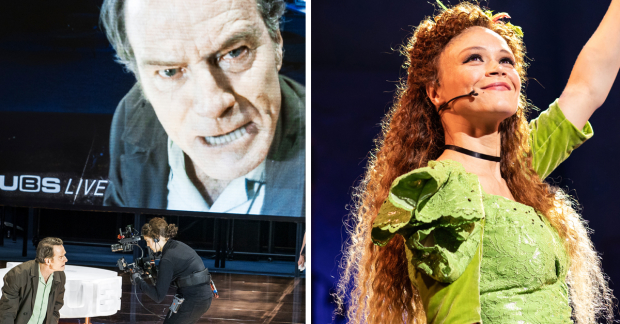 Writer Jez Butterworth, designer Rob Howell, producer Sonia Friedman and director Sam Mendes are all in need of a bigger mantelpiece. The prizes lavished on Butterworth's epic play The Ferryman at last night's Tony Awards confirm its status as a major achievement in English-speaking theatre, a play that has topped even Jerusalem in its ability to speak to audiences and awards voters on both sides of the Atlantic.
Personally, I still love Jerusalem better but there's no doubting The Ferryman's power to move, provoke and entertain, to make you want to punch the air with theatre's capacity to hold you in its hand and make you think. It confirms Butterworth as one of our great contemporary dramatists and Mendes as a director of uncanny control and insight. And hats off to Howell for its realistic cluttered designs and Friedman – here co-producing with Neal Street Productions – for the sheer theatrical courage that keeps taking these big, daring productions to Broadway and making them the event of the season.
In general it was a good night for British theatre in New York last night. The National Theatre can feel proud that not only did it co-produce Ivo van Hove's production of Network, which won Bryan Cranston the Tony for best actor in a play, but it also allowed British audiences a glimpse of Rachel Chavkin's weird and wonderful musical Hadestown which won eight of the awards for which it was nominated, including the big prize of Best Musical, and was the big success of the night.
Yet the Tony Awards did manage to reward difference
Chavkin in her acceptance speech highlighted the fact that not only was she the only woman director nominated, but she was also the only woman director eligible – a failure of imagination on the part of the industry. "There are so many women who are ready to go. There are so many artists of color who are ready to go."
Yet for all that, the 73rd annual Tony awards, held at the end of a box-office record-breaking season, did manage to reward difference. Ali Stroker, who plays Ado Annie in Oklahoma! became the first wheelchair-using actor to win a Tony, an inspiration – as she pointed out – to disabled kids to believe they are represented. What's even more inspiring is the way that Daniel Fish's darkly brilliant production both acknowledges and ignores her disability in the way that it is staged; like everything about this production it feels rethought and fresh. It was entirely fitting that it should win best musical revival – it is one of the standout productions of the decade, never mind the year – and perhaps a British theatre can now bring it over so audiences here can see what the fuss is about.
Perhaps Oklahoma! can be brought over here so we can see what the fuss is about
It was also wonderful that Elaine May, legendary actor and satirist, won her first acting prize in a six decade career at the age of 87 for the revival of Kenneth Lonergan's The Waverly Gallery and her immensely touching performance as a woman slipping into the fog of Alzheimer's – not a subject that often tackled in theatre.
Good too to see Bertie Carvel pick up the best featured actor in a play prize for his memorable turn as Rupert Murdoch in James Graham's Ink – a nod to the producing power of the Almeida, just as the triumph of The Ferryman underlines the way that the Royal Court backs new work. And to see the legendary André De Shields rewarded for his master of ceremonies role in Hadestown.
Of those who missed out, What the Constitution Means to Me, written and performed by Heidi Schreck was perhaps the most unfortunate loser. It's a highly original play that has been backed and liked by many – and another that would be great to see in the UK in the near future.