The Stamping Ground at Edinburgh Festival Theatre – review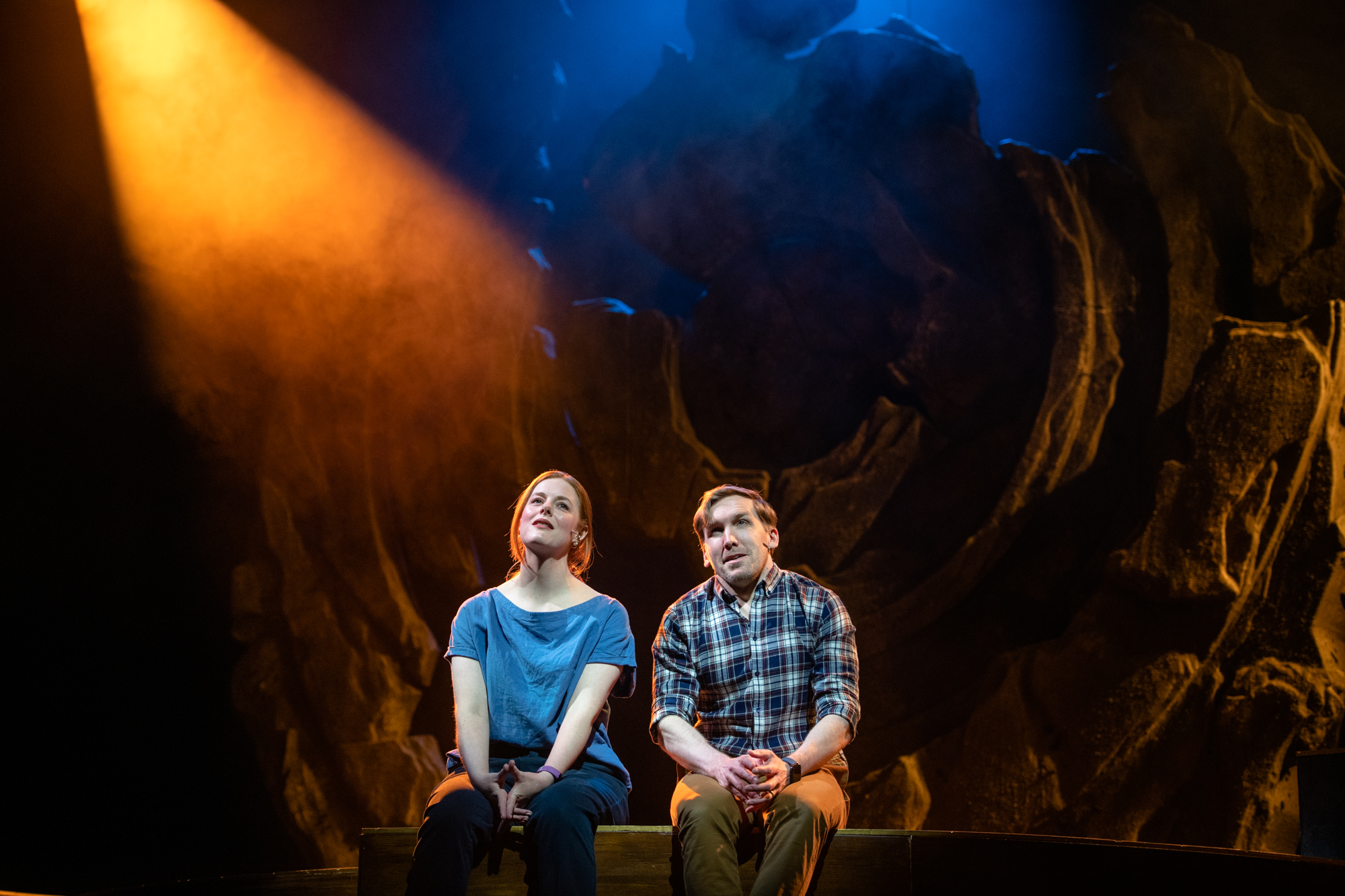 I'd never really considered that the success of a jukebox musical could be location-dependent, but several times while watching The Stamping Ground I found myself wondering whether it would ever catch on outside of Scotland. It's based around the songs of Runrig, a hugely popular Scottish band who called it a day in 2018.
The show was first seen in Inverness last summer and this is its first tour though, tellingly, all the venues it's playing are in Scotland. Of course, Sunshine on Leith is a very Scottish jukebox musical too, but the songs of The Proclaimers are known and loved far beyond Scotland's borders in a way that Runrig's mostly aren't.
The Stamping Ground is as grounded in the Scottish Highlands as Sunshine is grounded in Edinburgh. Euan and Annie have returned to their home village of Glenbeag, a move partly triggered by the bullying of their daughter Fiona at school in London. When they arrive they find the village struggling to survive, having lost the café, the post office and most of its population. Only the pub remains, and developers are circling it with the intention of converting it into holiday homes. Euan's family past returns to haunt him as they struggle to adjust to their new life, while the future comes into focus through the enigmatic figure of Summer, who helps on the croft with Euan's mother.
The plot is very conventional, and you can tell from early on exactly how it is going to unfold. In fact, I wondered whether the creative team has been watching Local Hero. The path of romance, the journey to acceptance, the salvation of the pub and the community: everything lines up just how you expect it to. However, tab A is fitted into slot B pretty energetically thanks to Morna Young's engaging script. Sure, there are dangerously shonky elements, such as a gay love story that feels tokenistic, and the angry father/daughter relationship isn't convincingly fleshed out, but it all unfolds with colour thanks to the strong characters. They may be stereotypes, but they're engaging ones.
And let's face it: that's one of the hazards of the jukebox musical form. The songs come first, and the story has to be retrofitted around them, so if the lurch from script to song is often quite awkward then that's hardly Young's fault. The Stamping Ground therefore stands or falls on the strengths of Runrig's songs, and on that basis it just about holds up. There's variety, from rocky energy to wistful ballad, and the songs are performed by a cast who are totally committed to the material. Euan's tortured struggle for a role is embodied effectively by Ali Watt, and Jenny Hulse makes Annie's journey poignant as she grows closer to the land while growing distant from her husband. Naomi Stirrat is particularly engaging as Summer, both in her singing and her acting, and the ensemble of smaller characters are all brought to life with distinctive variety. Kenneth MacLeod's designs evoke the highland setting through craggy abstract symbolism, and the scene changes flow quickly and easily around the musicians on stage.
So yes, it's dramatically wobbly, and it could happily lose 20 minutes of its running time; but I tapped my feet, I smiled consistently and, in the end, I even sang along, which I guess constitutes a pretty strong night out at the theatre.