The King and I tour full casting announced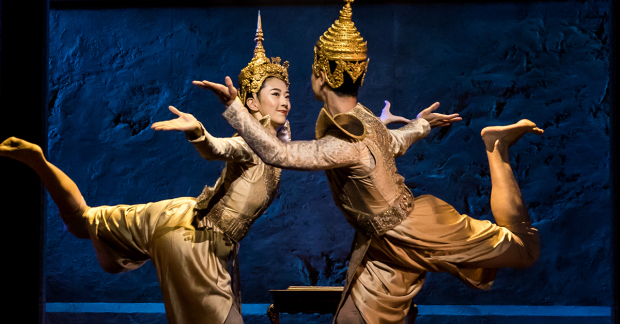 Full casting has been announced for the UK and Ireland tour of the Lincoln Center production of The King and I.
The hit production, which has just been nominated for six Olivier Awards for its West End run at The London Palladium, will open in Manchester on 26 April before visiting Dublin, Sunderland, Edinburgh, Leeds, Birmingham, Cardiff, Glasgow, Hull, Milton Keynes, Liverpool, Bristol, Woking and Southampton.
Joining the previously announced Annalene Beechey and Jose Llana in the show will be Cezarah Bonner (Miss Saigon) will play the role of Lady Thiang, alongside Kavin Panmeechao and Kamm Kunaree who will play the young lovers, Lun Tha and Tuptim.
Also joining the cast will be Kok-Hwa Lie in the role of Kralahome and Aaron Teoh Guan Ti as Prince Chulalongkorn. Philip Bulcock will take on the dual roles of Captain Orton and Sir Edward Ramsay and William M Lee will play Phra Alack. The female ensemble will include Yuki Abe, Miiya Alexandra,
Aiko Kato, Misa Koide, Ela Lisondra, Yuki Ozeki, Ena Yamaguchi and Sian Yeo. The male ensemble will include Iroy Abesamis, Cletus Chan, Steven Hardcastle, Eu Jin Hwang, Jesse Milligan, Prem Rai and Joaquin Pedro Valdes. The Swings will be Rachel Jayne Picar, Nick Len, Jasmine Leung and Samuel How.
The revival has design by Michael Yeargan, costume design by Catherine Zuber (who won a Tony Award for her designs in New York), lighting design by Donald Holder, sound design by Scott Lehrer, choreography by Chistoper Gattelli, musicial supervision by Ted Sperling and musical direction by Stephen Ridley.
WhatsOnStage gave the show a four-star review, saying "It's very hard not to fall for The King and I, which features some of the loveliest songs in musical theatre, here sung by an absolutely crack cast." Songs included in Rodgers and Hammerstein's musical are "Whistle a Happy Tune", "Getting to Know You" and "Shall We Dance?".