Simon Russell Beale, Patsy Ferran and Anne Washburn return in Almeida's new season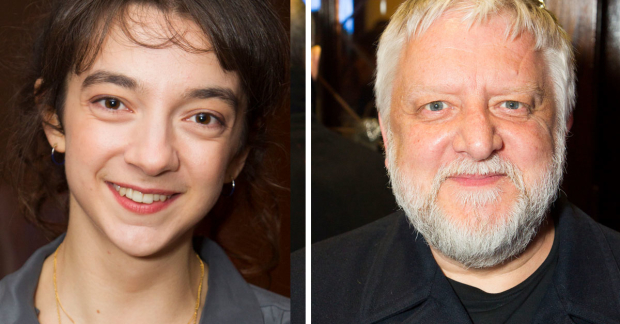 The Almeida Theatre's new season has been announced.
Joe Hill-Gibbins is to direct Simon Russell Beale in the titular role in Richard II, which will run from 10 December 2018 to 2 February 2019, with an opening night on 18 December. Designs will be by Ultz.
American playwright Anne Washburn is to return to the theatre with the world premiere of Shipwreck, which will be directed by Rupert Goold. Washburn's previous plays The Twilight Zone and Mr Burns each ran at the Almeida, and this play focuses on the 45th president of the United States and is set in an old farmhouse upstate. Goold told the Guardian: "Trump, his family and his immediate inner circle [will be] either on stage or talked about almost incessantly".
Also returning to the theatre will be director Rebecca Frecknall and Patsy Ferran, who reunite following their acclaimed staging of Summer and Smoke at the theatre. Frecknall will direct The Three Sisters in a new version from Cordelia Lynn, starring Ferran along with Pearl Chanda. The piece runs between 8 April to 1 June 2019.
Elsewhere, David Farr's adaptation of Thomas Vinterberg's film The Hunt will be directed by Goold between 17 June and 3 August. The play is set in a small town in northern Denmark where children celebrate Harvest Festival.
Tinuke Craig, who recently directed Random/Generations at Chichester Festival Theatre, will stage Maxim Gorky's Vassa adapted by Mike Bartlett. The show runs between 7 October and 23 November 2019.