Simon Cowell buys Theatre Royal Haymarket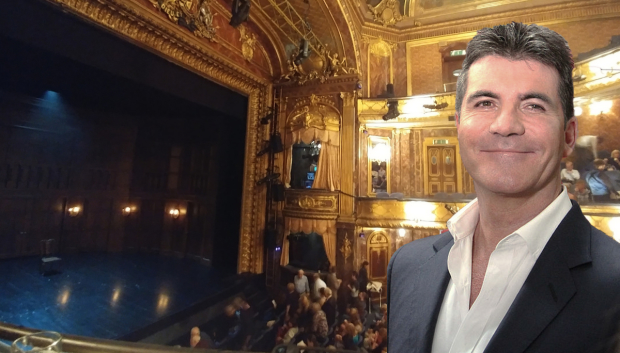 X Factor boss Simon Cowell has announced that he is to purchase his first West End Theatre, snapping up the lease to the Theatre Royal Haymarket for a reported £100 million.
No stranger to the world of the West End, Cowell's TV talent show was immortalised in Harry Hill's 2014 blockbuster musical I Can't Sing!, which starred Simon Lipkin, Simon Bailey and Cynthia Erivo. Following a tumultuous preview period, the show closed after less than three months.
It is understood that a reworked version of that show – with Cowell potentially lined-up to play himself – could be the first production under his reign at the theatre, and that filming of future X Factor series will take place in London's third oldest playhouse.
In a statement released by Cowell, the music mogul said: "Being involved with I Can't Sing! was one of the most fulfilling moments of my career. Ever since it closed I've been looking for a way to get back into theatre and this seemed like the perfect opportunity.
"With Pop Idol, American Idol, X Factor, American X Factor, Britain's Got Talent, America's Got Talent, my career's been going in one direction. I thought it was time for a little mix."
The 68-year lease on the West End playhouse was put up for sale by the current owners Louis I Michaels Limited in January. The theatre is currently home to Bryony Lavery's Frozen and will welcome Take That's new musical The Band later this year.