Robert Glenister, Katherine Kingsley and Janie Dee join Pinter at the Pinter season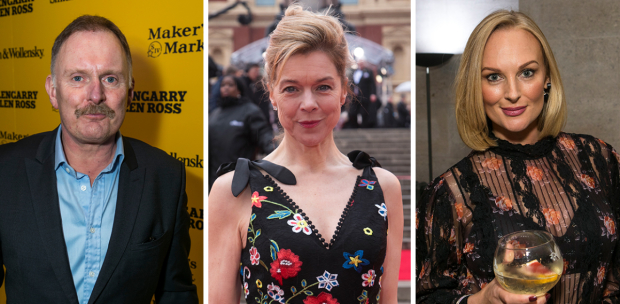 Further casting has been announced for the Pinter at the Pinter season, which has its official opening this week.
Bríd Brennan, Janie Dee, Tom Edden, Abbie Finn, Robert Glenister, Isis Hainsworth, John Heffernan, Katherine Kingsley, Eleanor Matsuura, Peter Polycarpou, Dwane Walcott and Al Weaver will all now appear in a variety of the shows featured in the season.
Edden will join Keith Allen, Lee Evans, Tamsin Greig and Meera Syal in Pinter Three (Landscape / A Kind of Alaska / Monologue), while Kingsley and Matsuura will complete the cast of Pinter Six (Party Time / Celebration).
Brennan, Dee, Glenister, Hainsworth, Polycarpou, Walcott, Weaver join Pinter Four (Moonlight / Night School) directed by Lyndsey Turner and Ed Stambollouian. Finn, a drummer, will perform live percussion in Night School.
Heffernan joins the previously announced Danny Dyer and Martin Freeman in A Slight Ache / The Dumb Waiter, which runs next year.