Police Cops: The Musical to return for new London run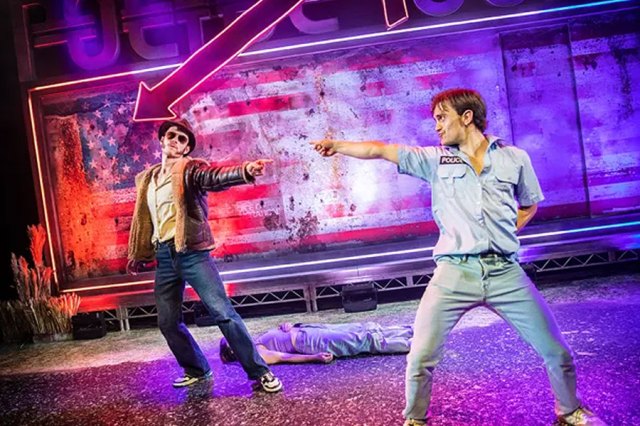 Following a successful run at Southwark Playhouse Borough earlier this year, the five-star Police Cops: The Musical is set to return to London for a limited engagement at new venue Southwark Playhouse Elephant.
The hit comedy company Police Cops will present their new piece for seven weeks from 1 March 2024 to 20 April 2024, with tickets available for purchase from 16 November 2023.
The production boasts a score by Brit Award-winning Ben Adams (Eugenius!), promising an even more significant and entertaining performance.
The original creators, Zachary Hunt, Nathan Parkinson, and Tom Roe, will return alongside Melinda Orengo and Natassia Bustamante for this extended run.
Set in the USA in 1980, the show features a duo of mismatched police officers determined to take down a villainous crook.
The creative team includes Rich Morris (musical supervision, arrangements, and orchestrations), Matt Cole (choreographer), Andrew Exeter (set and lighting), Charlie Smith (sound), Gabriel Chernick (musical director), and Pearson Casting (casting director).