Paapa Essiedu wins the 2016 Ian Charleson Award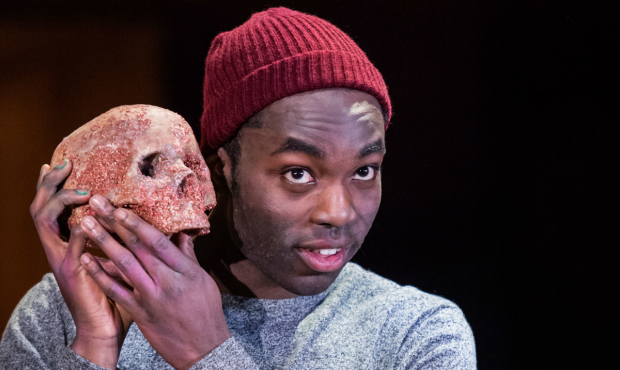 Paapa Essiedu has won the 2016 Ian Charleson Award, which recognises actors under 30 in a classical role.
Essiedu played the Dane in Simon Godwin's production which ran at the Royal Shakespeare Theatre in March last year, and will return for a run in the West End this year before touring. He was also recognised for playing Edmund in the RSC's production of King Lear.
— Paapa Essiedu (@PaapaEssiedu) June 6, 2017
Essiedu won £5,000 prize money, with second placed Jessica Brown Findlay winning £2,000 for her role as Sonya in Uncle Vanya, and Fisayo Akinade received £500 for third prize following his performance as The Dauphin in Saint Joan.
Other nominees included James Corrigan, Emma Curtis, Marcus Griffiths, Felicity Huxley-Miners, Francesca Mills, Marc Rhys and Natalie Simpson.
The Sunday Times/National Theatre Ian Charleson Award was first given out in 1991 in memory of the actor Ian Charleson who died at the age of 40 the previous year.