Organised Chaos seek wannabe playwrights
Have you written or like the idea of writing a play? Organised Chaos are seeking original, production ready work that has not previously been produced. Pieces need to be suitable for a studio space and have a cast of between 1 and 6, with a running time of 45 minutes plus.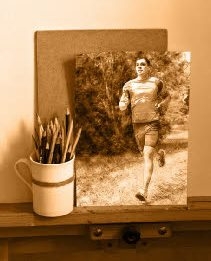 If your play is selected, Organised Chaos will produce the debut of your play, plan and produce future performances and help get relevant industry people to watch the piece.
The selected show will debut with a short run at The Lowry in the spring of 2015 with further dates throughout the North West to be arranged.
Boy On A Bed was their chosen script from our 2013 Script Call and the play will debut at The Lowry on 15 – 16 May. Since their inception, Organised Chaos has produced the debut of twelve new plays in Manchester and venues across the North West.
For more information and to submit your script visit their website – www.organisedchaosproductions.co.uk
The call closes on 31st May with the decision made in August and the submission fee is £5.