Olivia Vinall and the cast of As You Like It at Regent's Park Open Air Theatre: photos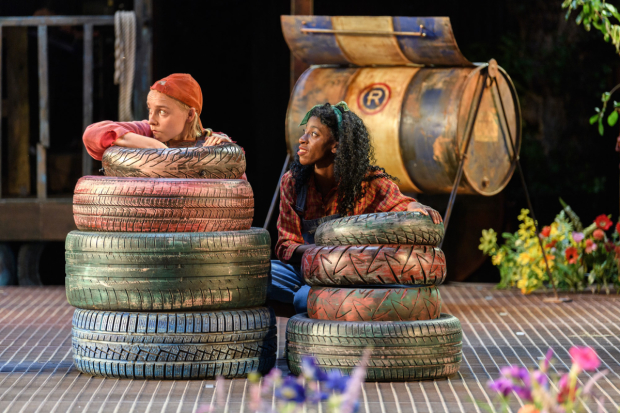 Images have been released offering a first look at the upcoming production of As You Like It at Regent's Park Open Air Theatre.
The show stars Olivia Vinall as Rosalind and Keziah Joseph as Celia alongside Edward Hogg as Orlando, and Beruce Khan as Oliver. Danny Kirrane plays Touchstone while Maureen Beattie is Jaques.
The cast is completed by Amy Booth-Steel, Me'sha Bryan, Joanne McGuinness, Jacade Simpson, Jack Beale and Silas Wyatt-Barke. Also appearing are Simon Armstrong, Gary Lilburn, Kristian Phillips and John Stahl.
Shakespeare's comedy follows Rosalind as she runs from her uncle's court with her cousin Celia to safety and love in the Forest of Arden.
The show is directed by Max Webster, with designs by Naomi Dawson, movement direction by Polly Bennett, lighting design by Lee Curran and sound design by Gareth Fry.
The piece runs in the Open Air Theatre's season as well as Little Shop of Horrors and the recent Peter Pan.