Next to Normal composer Tom Kitt on UK solo concerts and his dream collaboration from the music industry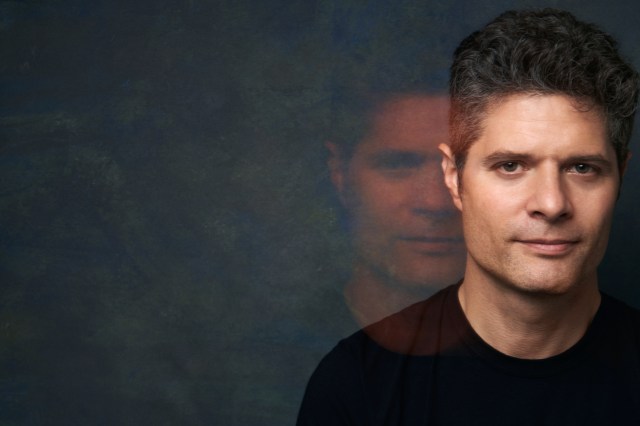 We caught up with the Pulitzer Prize and Tony Award-winning composer of Next to Normal ahead of his UK debut solo concerts next month. Boasting a wealth of Broadway credits from Jagged Little Pill and If/Then to Green Day's American Idiot and SpongeBob SquarePants, Kitt has forged quite the career for himself across the pond and now reflects on his impact (and future aspirations) on these shores…
With such an extensive back catalogue of show tunes alongside the songs from your debut album, Reflect, how difficult is it to put together a setlist for your solo UK concerts? And what can fans expect at Crazy Coqs next month?
It is actually quite fun to plan an evening like this. I love to perform, and it's really about finding the songs that will sit best for me musically, and offer the opportunity to tell interesting stories. Fans can expect to hear songs that they know, as well as some new and older "trunk" songs as well.
How are the nerves considering these will be your debut concerts in the UK?
I always feel a bit nervous to perform live, but it is truly a dream to get to perform in the UK and reach new fans so it's mostly pangs of excitement that I'm feeling.
We are all also awaiting with bated breath the UK premiere of Next to Normal at the Donmar Warehouse. How do you anticipate this show resonating with London audiences and why?
It is always such an emotional experience sitting with audiences taking in Next to Normal and every audience is different. My hope is that the story will connect for anyone who has felt the issues of the play affect their own lives or the lives of family and friends. I feel like the last few years have brought with them enormous challenges that can weigh on all of us, so my hope is that the play will offer a chance to have a cathartic shared experience filled with comfort and hope.
For those not in the know, how would you briefly summarise Next to Normal?
Next to Normal is a musical that explores mental illness and examines the ways in which we deal with grief and loss. Ultimately, it is a piece about finding the ways to heal.
We are still hoping for UK premieres of a number of your musicals. Which show do you think has the most chance of making it across the pond and why?
I'm not sure if I can say which show would have the best chance of making it to the UK, but a few of the musicals that I would love to open here would be Almost Famous, If/Then, Jagged Little Pill, Flying Over Sunset, and Freaky Friday. Each of those shows I believe would offer great opportunities for discovery.
You've carved out quite a career with your musical arrangements and orchestrations of pop music over the years too – Jagged Little Pill, The SpongeBob Musical, Head Over Heels and American Idiot spring to mind. Who would be your dream recording artist to work with to transform their back catalogue for the stage?
Billy Joel and Elton John would certainly be at the top of my list, but the dream adaptation for me would be to adapt Bruce Springsteen's masterpiece, Born to Run for the stage.
Are there any productions you'd love to see while you're here in London?
As many as I can!
Tom Kitt: Reflections, A Solo Concert, will take place on 6 August (5pm and 8pm show, with the 8pm followed by a Q&A hosted by Edward Seckersen) and 7 August (7pm and 9:15pm show) at London's Crazy Coqs.
The UK premiere of Next to Normal will run from 12 August to 7 October 2023 at the Donmar Warehouse.