My top 5 showtunes: Evelyn Hoskins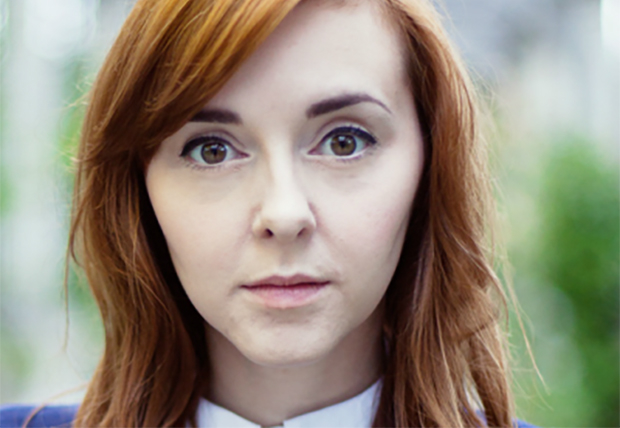 Evelyn was most recently seen playing Wendy in Stiles and Drewe's Peter Pan at the Adelphi Theatre. She can be found blogging at posit-evie.weebly.com.
Her acting credits include Carrie (Southwark Playhouse), Spring Awakening (West End) and Misfits (E4).
We caught up with Evie and asked her: "If you were stranded on a desert island, which five showtunes could you not live without?"
---
1. "The Music and the Mirror" from A Chorus Line
I don't play many roles that require dancing, but this song resonates with me so much; In how it expresses that need to do what drives you from just absolute pure passion. When I'm feeling down or having a bad day I pop this on and it acts as a reminder as to why I do what I do.
2. "All the Wasted Time" from Parade
I'm an absolute romantic at heart. And at the heart of this story is love. I saw the production at the Donmar three times! I think the fact that it's based on a real couple's struggle also adds to its heartache. I cry every time I listen to this song.
3. "Ring of Keys" from Fun Home
I was lucky enough to get to see the original cast this summer and Sydney Lucas gave an envy worthy performance for an 11 year old! I fell in love with this song, purely down to her intelligent and truthful performance.
4. "Edelweiss" from The Sound of Music
This is a classic. Especially the reprise when the captain stops at the contest and Maria and the children begin singing. Heart breaking. I grew up watching the movie every Christmas. Plus I couldn't have a top 5 without one R&H!
5. "By the Sea" from Sweeney Todd
Again, couldn't have a top 5 without some Sondheim. And really just the role of Mrs Lovett in general – as I get older I appreciate it more and more. I adore every actress that I've seen play it, from Emma Thompson at the ENO to Helena Bonham Carter in the Burton movie, but my favourite has to be Sheila Hancock's performance. There's an old video of her performance on YouTube. It's pretty dreamy.