Monty Python promise 'greatest hits' at O2, further tickets released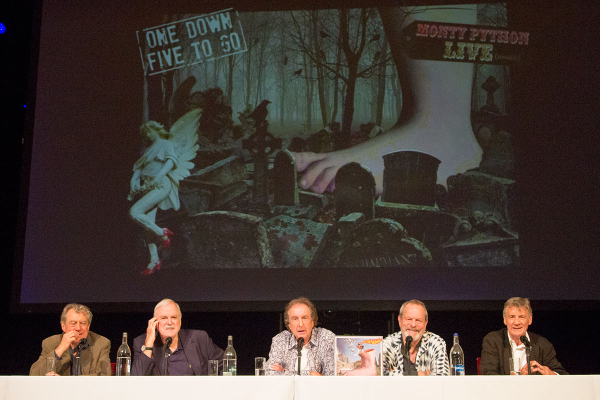 The five surviving members of Monty Python have promised a line-up of greatest hits for their "last ever" live show, which begins a ten-date run at the O2 Arena tomorrow (1 July 2014).
Iconic sketches including the Dead Parrot, Four Yorkshiremen and Spanish Inquisition (which has never been performed live) will feature in the show, as well as material from their 1983 film The Meaning of Life.
"We've added a lot of songs a music, in fact we've brought back the musical revue form," said Eric Idle, who is also directing the show. "I'm quite proud of the fact it's also pretty filthy."
Monty Python Live (mostly) will see Idle and co-Pythons John Cleese, Terry Gilliam, Terry Jones and Michael Palin perform together for the first time since their show at the Hollywood Bowl on 15 September 1980.
Idle, who was also behind the hit Python musical Spamalot, said he asked the others to name their favourite sketches, and then knitted them together the form the show.
"We felt we should do the classics," said Michael Palin, "because they're the sketches that everybody talks about… so the show is about doing the old material but in a new format."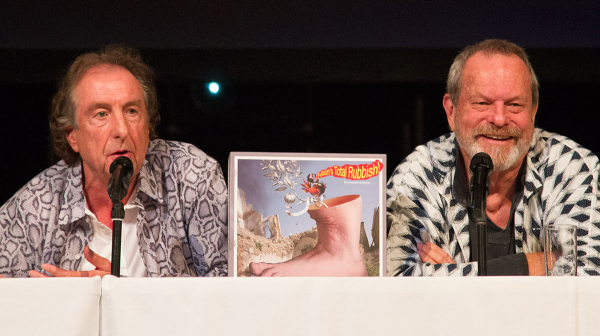 The budget for the run is £4.5million, John Cleese revealed this morning, adding that the figure showed they "weren't just doing it for the money."
A new batch of tickets for all performances will be released at 6pm this evening (30 June). The final show, on 20 July, will be broadcast in over 1800 cinemas worldwide and on television channel UKTV Gold.
The 1989 album Monty Python Sings is also being reissued to coincide with the run.
Arlene Phillips, who previously worked with Monty Python on The Meaning of Life, is choreographing the show at the O2, which has already performed several public dress rehearsals.
Former Python Graham Chapman, who died in 1989, will appear on screen, including singing the final number. "He was our leading man in The Life of Brian and The Holy Grail, but we never new it," said Terry Jones of his former colleague.
"He was a very good actor, stronger than any of us" added Cleese.
A number of celebrity cameos will be included in the show, including scientists Stephen Hawking and Brian Cox. Also appearing will be Carol Cleveland, the only major female performer on Monty Python's Flying Circus.
Referring to the density of material that will be performed in Monty Python Live (mostly), Idle joked: "Our motto's been 'leave them wanting less'."