Milly Thomas: 'I wanted my play Dust to be a battle cry for life'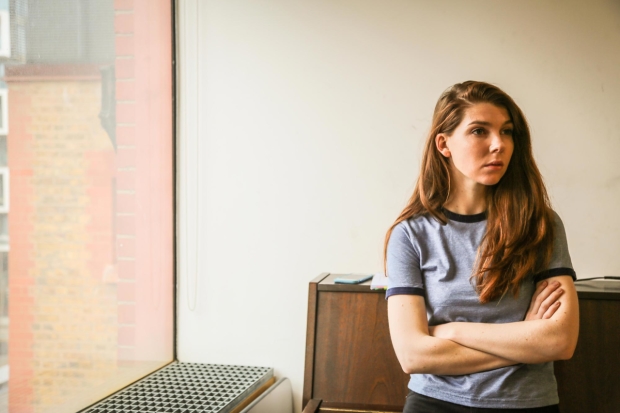 Milly Thomas graduated from drama school in 2014 and by the time she left she already had an agent for acting and an agent for her writing. Her first play A First World Problem ran at Theatre503 and she returned to the venue in 2016 with Clickbait. Last year she managed to have two of her plays run at the Edinburgh Festival, one of which she also starred in. Now she brings Dust (the one-woman play she also stars in) to London, where it's running at Soho Theatre until 17 March. It's a play that's very close to her heart and, as with all her pieces up to this point, tackles hard-hitting, modern themes head on. Here she explains why it took her such a long time to get round to writing.
---
Dust has an intriguing premise, could you explain it to us?
It's the story of Alice, who is a high functioning depressive. She's a young woman living in London who, because she's high functioning, is the life and soul of the party, but she is hiding in plain sight with her depression and makes the choice to take her own life. She gets stuck and finds herself a voyeur, a fly on the wall, and has to watch the consequences of her actions. There are hilarious scenarios that are thrown up, but also a lot of pain. It's quite bleak but it's also a play about life and finding the joy.
What made you want to write it?
I wanted Dust to be a real look at suicide and mental health. I have struggled with my own mental health for a very long time. I had the idea for the play about six years ago but I was too frightened to write it because I knew I would have to perform it. I had also recently seen suicide depicted on TV and film in the most irresponsible way, almost as if the dead individual is a disembodied third person narrative. You get a kind of sexy revenge fantasy. I find that quite offensive and I wanted to make a show that was an antidote to that. If Dust is saying anything, it's saying 'please don't kill yourself'.
It's an exceptionally tricky subject to address…
Especially when it is being pitched to the most vulnerable age group out there – the 18 to 25 group. Mental health is very much a spectrum but suicide is binary. You are either dead or you're not and if you're dead then there's no capacity for hope. I really wanted this show to be a battle cry for life.
You had two shows you wrote on at the Fringe last year at the same time and you were starring in one, how did that come about?
I had actually chosen the slots so that they ran at exactly the same time in Edinburgh on purpose. Which at the time I thought was a really good idea. I thought that way I can't drop in on one of them. But it meant a lot of things changed in previews that I couldn't talk about. It was all a bit exhausting but brilliant.
You started as an actor, how did you come to writing?
I had always wanted to be an actor, but my parents were pretty devastated by that: they would have given anything for me not to be. So they made me think about it a lot. I went to uni before drama school and when I auditioned for drama school I got in. When I was there, it was really disheartening. I saw so many amazing students in the years above me leave and give up acting. I just hadn't anticipated just how much the luck of the draw features in this profession. So I had a long talk with myself and asked what it was that I love about this profession and it's telling stories. So I looked at what other way I can tell stories on my terms.
Had you written much before that?
It sounds insane but I hadn't. It was pure panic. At the time it didn't occur to me whether or not I was a good writer. So I wrote a play and sent it to theatres and then I wrote my own showcase and my acting agent asked me where it was from, and when I told her I wrote it and showed her my play, she passed it on to a literary agent. I wouldn't want to give one of them up now either, I think without one I would be miserable.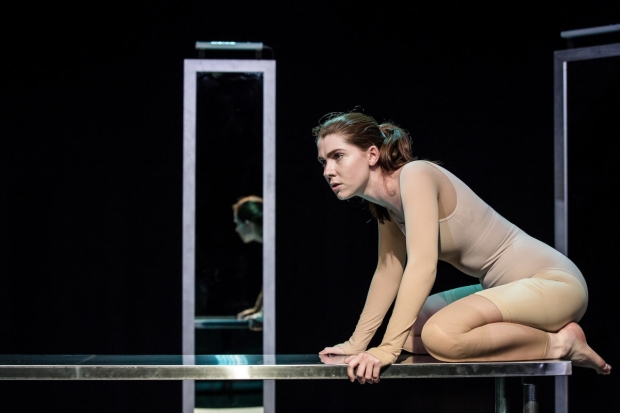 You've done a bit of writing for TV now, how do you find it?
It's very much hands off. You're not as much of an auteur in TV as you'd like to be. The writer is very much the king in theatre, which is something you can get used to. But I love doing TV because it balances that out. It feels like a very technical exercise. I quite like being told what the constraints are so I can try and play within them.
Have you seen anything that you loved recently?
I absolutely adored John. Annie Baker's work makes me feel so safe in how dangerous it is. I feel she could write out the inside of a phone book and I would trust her. There's also a comedy performer called Colin Hoult, who performs under the name Anna Mann. He has lifted me out of the black fog of depression. I have gone to see his show four times when I felt miserable and felt so much better.
Who would you love to work with?
Vicky Featherstone. I feel so buoyed and inspired by the work she's making and by the work environment she's striving to create. She's amazing and I want to be her when I grow up.
Dust runs at Soho Theatre until 17 March.