Miles Jupp to star in West End transfer of The Life I Lead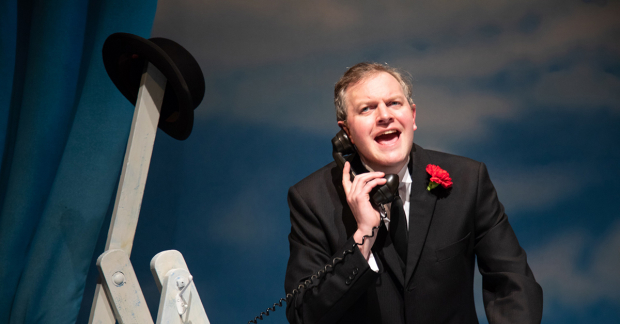 Miles Jupp is to transfer to the West End with his one-man show The Life I Lead this autumn.
The piece, which originally opened at the Exeter Northcott in February, will run at Wyndham's Theatre from 16 to 21 September.
Written by James Kettle, The Life I Lead focuses on British actor David Tomlinson, best known for starring as Mr Banks in Mary Poppins and Professor Emelius Browne in Bedknobs and Broomsticks.
Jupp stars as Tomlinson, as he tells the story of fathers and sons across generations. Selina Cadell and Didi Hopkins direct the piece, which also ran at the Park Theatre earlier this year. In a review of the show, WhatsOnStage critic Alun Hood called Jupp 'utter perfection'.