Matthew Bourne: 'Anyone who thinks dance isn't theatre is crazy'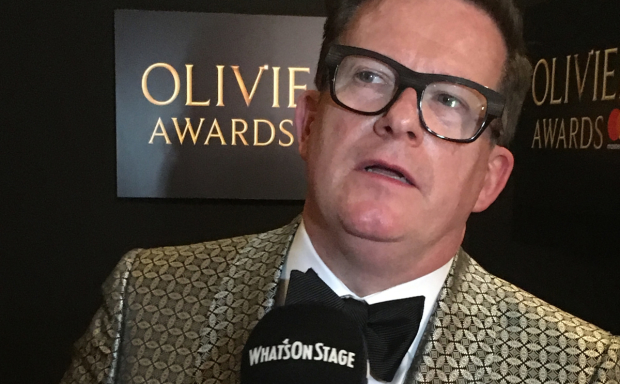 Choreographer Matthew Bourne has spoken about the importance of dance being recognised by theatre awards ceremonies.
Bourne, who picked up two Olivier Awards – Best Theatre Choreographer and Best Entertainment and Family – for his latest production The Red Shoes, said: "Dance and dancers are often at the bottom of the list of importance in theatre… they are often forgotten about.
"So it's great to have that recognition in this very prestigious theatre awards and to recognise dance is theatre. Anyone who thinks it isn't is crazy. Of course it's theatre, it's just to music, [with] no words. I feel very much part of the theatre world, even though what I do mainly is dance."
Bourne added that there was a period where dance seemed "less important" but said: "We've been nurturing some really great up and coming choreographers in this country, we can match the Americans now with our roster."
He also commented on the importance of the fringe scene in offering opportunities to emerging choreographers, saying: "It's a great time for choreographers."
He added: "I think the growth of fringe musical theatre has been an incredible thing for young theatre choreographers. You get to do a small scale thing, sometimes very creative and inventive and you don't have the pressure of a large production, which can often have too many cooks involved."
The Red Shoes is an adaptation of Powell and Pressburger's superb 1948 film about a ballerina who becomes the lead dancer in a new ballet called The Red Shoes. The show is currently touring the UK and received five stars from WhatsOnStage when it was reviewed in December.
The Red Shoes is currently touring the UK, running in London until 15 April and then heading to Canterbury (25 to 29 April), Newcastle (2 to 6 May) and continuing its tour until July 2017.