Lynette Linton announces first season as Bush Theatre artistic director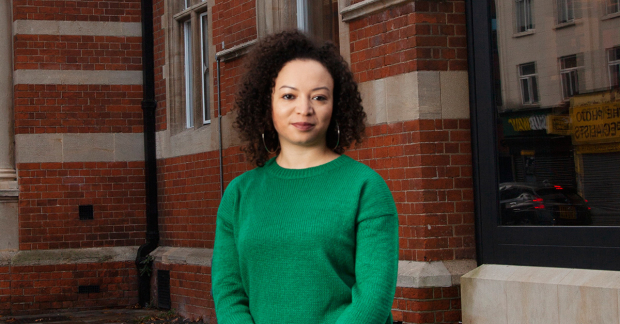 The new Bush Theatre artistic director Lynette Linton has unveiled her first season at the west London venue.
Linton will direct a revival of Jackie Kay's 1986 play Chiaroscuro to open the season. A gig-theatre show that explores generations of women of colour, the piece runs from 31 August to 5 October as part of the Bush's "Passing the Baton" series of revivals.
Award-winning comedian Richard Gadd will come to the Bush with his first play Baby Reindeer, directed by Olivier Award-winner Jon Brittain. The piece will first premiere at the Edinburgh Fringe before transferring to the venue, where it runs from 9 October to 9 November.
Bijan Sheibani will write and direct The Arrival which will be staged from 21 November to 18 January. A family drama about loss and discovery, the piece is Sheibani's playwriting debut following his award-winning directorial efforts on shows like Barber Shop Chronicles and The Brothers Size.
The Bush Theatre and Birmingham Rep will co-produce The High Table by Temi Wilkey from 8 February to 21 March 2020. Wilkey's debut play is a family drama set between living and deceased generations of a Nigerian family on the eve of a controversial wedding.
Daniel Bailey and Linton will direct Malachi Kirby's debut play Level Up, about a young boy defying the odds, from 1 May to 6 June 2020. During the run, 1,000 tickets will be made available for free to young people under 26.
Theatre companies Tamasha, Paines Plough and the Bush will co-produce Zia Ahmed's I Wanna be Yours, about two young people falling for each other. It runs from 4 December to 18 January.
Irish writer Margaret Perry will bring award-winning monologue Collapsible to the Bush from 5 February to 14 March. The piece won the Origins Award at the 2019 Vault Festival, and will be directed by Tom Martin.
Linton has also revealed the First Look Festival, featuring glimpses of early forms of work which will be programmed in future Bush Theatrre seasons. The venue will continue its Project 2036 to now help support BAMER lighting, sound and set designers, and has also announced its emerging writers group for 2019 – Ava Wong Davies, Tife Kusoro, Natasha Simone, Will Jackson, Casey Bailey and Benedict Lombe.
The venue has also revealed five new senior artistic associates – actress Adjoa Andoh, movement director Polly Bennett, producers Shawab Iqbal and Tobi Kyeremateng and actress Martha Plimpton.