Louis Smith announces retirement from gymnastics to star in Rip it Up in the West End with Jay McGuiness, Harry Judd and Aston Merrygold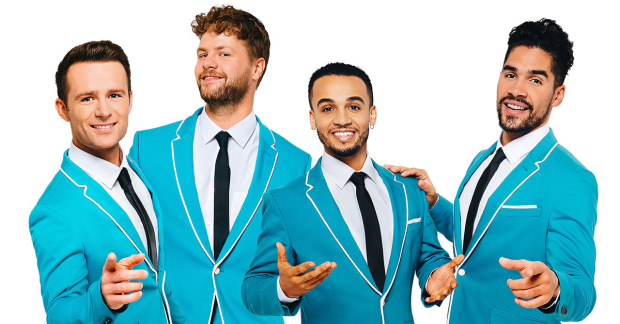 The dance show Rip It Up is to come to the Garrick Theatre next year, starring Harry Judd, Aston Merrygold, Louis Smith and Jay McGuiness.
Smith formally announced his retirement from competitive gymnastics today, alongside the news that The Wanted's McGuiness would join the show in the West End.
Put together with celebrities who have competed on Strictly, Rip It Up the 60s is a mix of song, dance and acrobatics which celebrates the 1960s. It will run at the Garrick Theatre from 7 February for four months until 2 June.
The show was on a UK tour in 2018 and will feature Merrygold and McGuiness singing, Judd on drums, and Smith performing gymnastic feats.
McGuiness said: "I'm really looking forward to joining the cast as the undoubtedly best-looking member! Louis, Aston and Harry put on an amazing show touring with the '60s and I'm so grateful to be joining them."
Songs by artists such as The Beatles, The Rolling Stones, The Who, The Beach Boys, The Byrds, The Doors, and The Mamas and The Papas will all be featured in Rip it Up.
On his retirement from gymnastics, Smith said: "Gym has given me everything – it gave me the tools necessary to channel my ADHD throughout my childhood, and as I grew up through the sport, I very quickly found a purpose in life, and it has made me the person I am today."
"From a young age it became my dream to compete at an Olympic Games and represent Great Britain, so to have had the opportunity to do that on three separate occasions, and bring home four Olympic medals in the process, is something I will forever cherish and for which I am eternally grateful."