Looking forward: Michael Coveney previews the 2015 theatre year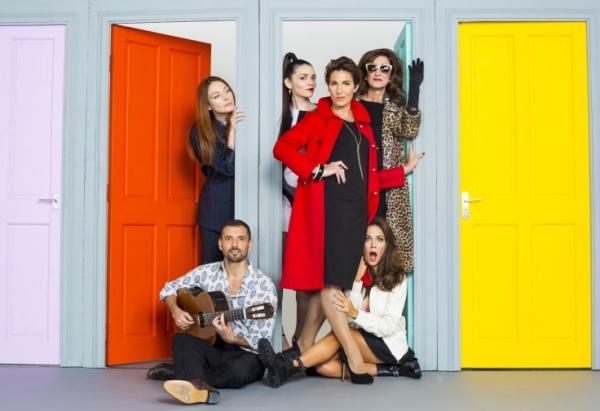 Both of last year's Chichester Festival Theatre musical successes, Guys and Dolls and Gypsy, should be cropping up in the West End soon, joining a New Year list that includes Women on the Verge of a Nervous Breakdown starring Tamsin Greig and Haydn Gwynne (I saw the show on Broadway, where it flopped, unjustly), the Carole King songbook, Beautiful – The Carole King Musical, and a promising collaboration – here's hoping – between Howard Goodall and Charles Hart (the Phantom lyricist) on Bend It Like Beckham.
Yet another fine British film earning a musical theatre makeover is Mrs Henderson Presents, starting off at the Theatre Royal, Bath, while Maria Friedman directs what I still feel is an ineffective stage version of High Society "in-the-round" at the Old Vic; maybe she'll find a way of blending the uneasy alliance of Philip Barry's play and the irresistible movie. And there are those Cole Porter songs.
Otherwise, I suspect my best musical theatre evenings will be with the ENO in the Coliseum, not least because of fantastic music and the three great directors involved: Richard Jones is directing Wagner's sublime comedy The Mastersingers of Nuremberg, Peter Sellars offers "a newly contextualised" version of Purcell's Indian Queen, and Mike Leigh pursues his lifelong Gilbert and Sullivan enthusiasm (evidenced in his gorgeous Topsy-Turvy) with a new staging of The Pirates of Penzance. All of these will be preceded by 13 "semi-staged" performances of Sondheim's Sweeney Todd with Emma Thompson and Bryn Terfel, then I think that's enough Sweeney Todd for a few years, ed.
The year opens with a shoal of transfers, many of them for limited seasons of 12 weeks, many tickets available at discount: the brilliant Young Vic A View from the Bridge (a play that will be toured later in the year in another version directed by Stephen Unwin); Hugh Whitemore's Stevie, from the Chichester Minerva, starring Zoë Wanamaker in the role of the Palmers Green poet written for Glenda Jackson; Mark Hayhurst's Taken at Midnight, also from Chichester, starring Penelope Wilton; Amelia Bullmore's feisty Di and Viv and Rose stepping up from Hampstead, with Tamsin Outhwaite, Samantha Spiro and Jenna Russell; and Jennifer Haley's The Nether moving from the Royal Court to the Duke of York's.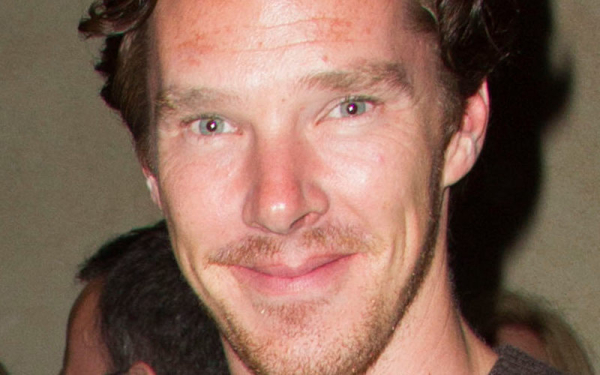 Benedict Cumberbatch doesn't open in his (sold out) Hamlet at the Barbican until August, so we'll have to make do meantime with Damian Lewis letting rip with the foul language in David Mamet's brilliant American Buffalo in late April, newly appointed Dame Kristin Scott Thomas donning Helen Mirren's tiara as the Queen in The Audience, returning to the Apollo in May, and David Suchet preening around as Lady Bracknell in The Importance of Being Earnest in mid-July. But the first major star performance is likely to come from James McAvoy as a paranoid schizophrenic aristocrat in Jamie Lloyd's revival of Peter Barnes's bizarrely brilliant The Ruling Class at the Trafalgar Studios.
I'm especially looking forward, too, to Ralph Fiennes returning to the National to sink his teeth into Shaw's Man and Superman. The NT also offers, warming up for the take-over by Tessa Ross as chief exec and Rufus Norris as artistic director, the intriguing prospect of Tom Stoppard's first new play in nine years, The Hard Problem (written as a parting gift to Nicholas Hytner), which places a young psychology researcher in conflict with colleagues in a neuroscience institute; Tanya Ronder's Dara, an adaptation of a Pakistani play of political and emotional crisis in a 17th century Indian imperial court; and Sam Holcroft's Rules for Living, a dark domestic comedy directed by Marianne Elliott.
Equally impressive is Dominic Dromgoole's farewell season at Shakespeare's Globe, the most commercially successful theatre in London, with three of the Bard's finest – The Merchant of Venice, As You Like It and Richard II – the Oresteia of Aeschylus, a new play about Nell Gwynne, King Charles II's mistress, and – in the indoor Sam Wanamaker – Hattie Morahan kicking off next month as Beatrice-Joanna in Thomas Middleton's great Jacobean tragedy The Changeling, and Mark Rylance returning (yet again) as an 18th century pop idol, the castrato Farinelli, in his wife Claire van Kampen's musical play Farinelli and the King.
The RSC is also offering a Merchant of Venice, paired with an Othello featuring Hugh Quarshie as the Moor and Lucian Msamati as the first ever black Iago in Stratford-upon-Avon. Antony Sher will play Willy Loman in Arthur Miller's Death of a Salesman at Stratford, a distinctly bizarre piece of programming even though it is Miller's centenary. I can't believe the RSC is going to start down Tim Sheader's route in Regent's Park of doing away with the Bard altogether; Ken Campbell's famous Royal Dickens Company hoax might yet be for real. This summer Sheader has announced Peter Pan, The Seagull (both ideal outdoor plays) and the so-so film musical Seven Brides for Seven Brothers.
Trevor Nunn is returning to the RSC to direct Henry Goodman in Ben Jonson's great comedy Volpone in the Swan, but what about all the other great, lesser known Ben Jonson comedies the RSC should be doing? Perhaps Rufus Norris will have a go, or Rupert Goold at the Almeida, where Simon Stephens is causing a Carmen Disruption, busying with Bizet in a modern, violent urban setting, surprise, surprise. Can't wait to see it, though.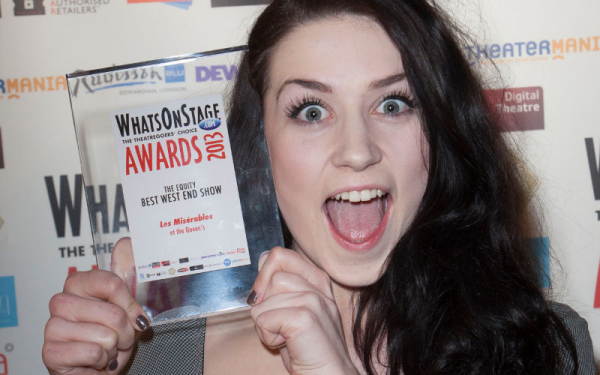 Alternatively, can we wait to see Caroline Quentin as Fanny Hill in a revival of the April de Angelis play at the Bristol Old Vic, or Barrie Rutter as King Lear for Northern Broadsides, directed by Jonathan Miller, kicking off on tour at the Viaduct in Halifax in February? Probably not. Tom Conti's on the road, too, in the Bill Kenwright production of Twelve Angry Men, and Maureen Lipman is joining James Dreyfus in Mary Chase's whimsical Harvey (don't know who's playing the rabbit) on tour, criss-crossing the country with Raymond Coulthard and Jason Donovan in The King's Speech, Danielle Hope in The Sound of Music and Rachel Kavanaugh's revival of Oklahoma!.
The rebuilt Lyric Hammersmith reopens in April, disappointingly perhaps, with Alan Parker's cutesy Bugsy Malone, hogging the stage right through to August. The Royal Court, equally oddly, is producing a new version (admittedly by the brilliantly opaque Irish playwright Enda Walsh) of Roald Dahl's The Twits. You'll have to go to the Young Vic and the Almeida to find the new Mike Bartlett plays, while the ever rewarding Filter Theatre are at the Waterloo Vaults with an environmental Macbeth.
The last great peripatetic, site-specific Macbeth was Max Stafford-Clark's for Out of Joint ten years ago. The indomitable Max is preparing, with the National Theatre of Wales, a verbatim theatre piece about the out-gay rugby star Gareth Thomas, titled Crouch, Touch, Pause, Engage. Those are the words the referee shouts as the two opposing sets of rugby forwards scrum down, shoving their heads between each others' bottoms before the scrum-half inserts the ball. Let battle commence, and Happy New Year!