Lee Evans, Meera Syal and Tamsin Greig in Pinter at the Pinter: first look photos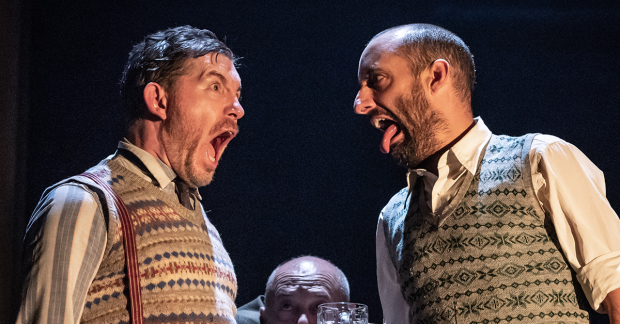 Photos have been released offering a first look at the newest instalment in the Pinter at the Pinter season, featuring the stage return of Lee Evans.
Composed of three of Pinter's plays – Landscape, A Kind of Alaska and Monologue, Pinter Three runs from 25 October to 8 December and stars Keith Allen, Tom Edden, Evans, Tamsin Greig and Meera Syal.
The whole season is designed by Soutra Gilmour, with lighting by Jon Clark, Elliot Griggs and Richard Howell and sound and music by George Dennis and Ben and Max Ringham.
There will be seven instalments in the Pinter season in total, with upcoming shows starring the likes of Katherine Kingsley, Jessica Barden, Martin Freeman, Peter Polycarpou, Abraham Popoola and Danny Dyer.