King Charles III, Anita and Me and Paterson Joseph feature in new Birmingham Rep season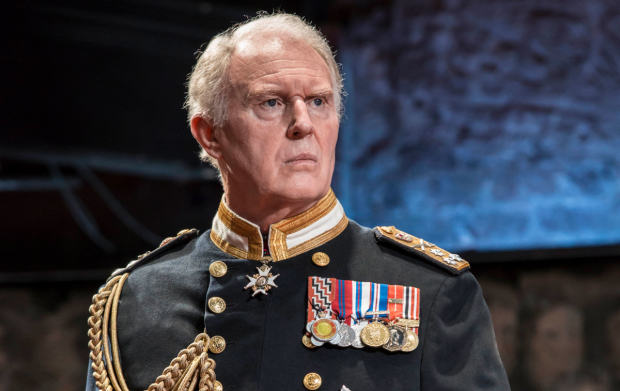 Birmingham Repertory Theatre has announced its new Autumn/Winter season, beginning with Mike Bartlett's Olivier Award-winning King Charles III.
Running from 4 to 19 September 2015, Rupert Goold's production of Mike Bartlett's "future history" play looks at events when Prince Charles becomes King. A spokesperson for the theatre said it is hoped that the production will tour following its Birmingham run, and casting is to be announced.
Also at the Rep will be the previously announced adaptation of Meera Syal's Anita and Me, running from 9-24 October. Directed by Roxana Silbert, the novel has been adapted by Tanika Gupta.
The season also includes Carrie Cracknell and Lucy Guerin's production of Macbeth, a co-production with the Young Vic Theatre and HOME, running from 26-30 January 2016, and Kneehigh's Dead Dog in a Suitcase (And Other Love Songs), running from 29 September to 3 October 2015, as well as BEDLAM – The Festival of Divine Madness, a festival "putting mental health centre stage" running from 19 to 25 October featuring Ruby Wax's Sane New World.
Visiting productions also include Rambert's Rooster (28-31 October), Open Air Theatre's Lord of the Flies (3-7 November) and Little Bulb's Orpheus (28-31 October).
Returning to the Rep following successful runs include Of Mice and Men, playing from 4-13 February 2016 ahead of a 15 week UK tour, Maxine Peake's Beryl (24-28 November) and The Snowman (20-24 January 2016).
The Christmas show in the Rep will be The Lion, The Witch and The Wardrobe, in a production directed by Tessa Walker, running from 19 November to 16 January. There will also be a "saucy alternative Christmas night-out"; Dirty Grotto, running from 10 to 19 December, mixes theatre, burlesque and the Christmas party.
Paterson Joseph will star in Sancho – An Act of Remembrance, running from 22 to 25 September, which tells the true story of the first black person of African origin to vote in Britain, Charles Ignatius Sancho.
Tickets are on sale now to members, and go on general sale on 24 April.
The theatre has also announced a 43% increase in audiences during 2014/15, giving the highest attendance at the theatre for more than 20 years.
Artistic director Roxana Silbert commented: "The past year has been tremendously successful for The REP, both in terms of audiences and the work we've created. We took a bold decision to make our programme more diverse and I'm so pleased to say that has been embraced by audiences."