Hugo Weaving to make filmed appearance in Solaris stage adaptation as cast announced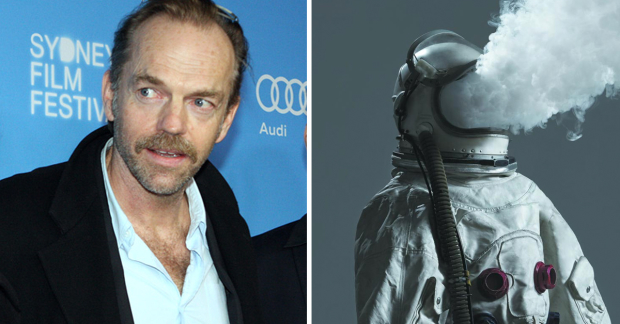 The Lord of the Rings and The Matrix star Hugo Weaving will record a special performance for the upcoming adaptation of Solaris, it has been revealed.
The stage version of Stanisław Lem's iconic 1961 science fiction story, which will run in Edinburgh, Melbourne and London, is adapted by David Greig with direction by Matthew Lutton.
Weaving will appear in the show as the character of Gibarian, and will communicate with the protagonist Kris Kelvin via a pre-recorded video.
Casting for the show has also been announced. Jade Ogugua (Twelfth Night), Keegan Joyce (Superman Returns) and Fode Simbo (The Princess and the Hustler) will all appear, with another actor to be confirmed for the UK run. Leeanna Walsman will take on the role of Kris Kelvin during the Australia performances.
Lem's novel, which has been adapted into two films since being published, tells the story of three scientists on a space station orbiting a planet who start to display unusual behaviour when a psychologist comes aboard.
Greig said: "This novel, and our imagining, is a return to the future as it was conceived in the 60s – science fiction on stage is so often about tin foil, sliding doors and empty space whereas this is about mahogany bookcases, smoking cigarettes and spools of tape."
The show opens in Melbourne before transferring to Edinburgh's Lyceum Theatre, where it runs from 12 September to 5 October. It will then run at London's Lyric Hammersmith Theatre from 10 October to 2 November.