Guest Blog: Ben Walters on the 'frisson' of cabaret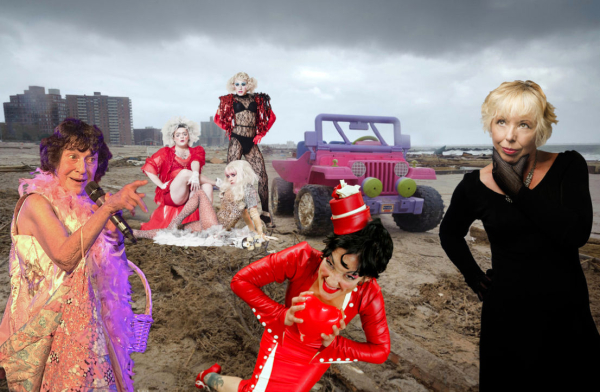 This century's London cabaret boom arguably rivals those of Paris, Berlin and New York. Each of those has become associated with a distinctive act: the frilly eroticism of the can-can girl, the satirical sangfroid of the androgynous MC and the street-smart yearning of the sultry chanteuse respectively. It's hard to say what the defining image of London's current scene might be – one of its greatest strengths is its voracious embrace of everything from burlesque to live art, circus to alternative drag.
What unites the scene is what good cabaret always has at its core: direct exchange between performers and audiences and openness to the unexpected. It's this special spark that can ignite into the frisson that makes a performance come alive – the sensation that, yes, that extraordinary thing just happened, here, to us!
It's a feeling that conventional theatre – the kind with a fourth wall, neat rows of seating and an expectation of a quietly passive audience – often struggles to engender. And it's telling that when such frissons do arise, they're usually the result of a mistake. An actor corpses or dries, a piece of scenery malfunctions or a phone goes off and suddenly there's an obligation to acknowledge what the whole enterprise has endeavoured to conceal: the fact that those on stage know they're on stage, engaged in a performance, and can see, hear and acknowledge their spectators.
"The auditorium is suddenly abuzz, audience members really engaged"
Yet such aberrations are inevitably the most exciting, memorable moments of the evening. The auditorium is suddenly abuzz, audience members really engaged with the performers and each other, aware that if this can happen, everything's up for grabs. If Kevin Spacey is involved, it might even make the papers.
This stuff is the bread and butter of cabaret. And when, after writing about the form for several years, the chance came up for me to produce my own live show, this was the element I held sacred. It informed the choice of the night's name, Come With Me If You Want To Live, which is meant to evoke playfully a sense of engagement and something being at stake. It informs the format of the night, which takes place in the foyer of Chelsea Theatre with minimal division between stage and audience, and includes things like pop-up exhibitions with guided tours by the artist and one-to-one performances as well as music, comedy, drag and variety work.
And it informs the choice of acts: I aim for excellent eclecticism. For our next show, on July 11, we have the brilliant, powerful Barb Jungr singing her own songs and, for the first time, experimenting in storytelling; the exuberantly bonkers queer drag troupe The LipSinkers; Miss Behave, mistress of the savvy sideshow and DIY gameshow; and Lynn Ruth Miller, wisecracking dispenser of octogenarian wisdom and high-velocity sanitary pads.
There's no single distinctive style that encapsulates that line-up. And if I had to pick an emblematic figure to represent the diverse London scene of which it is a part, it wouldn't be a performer but an audience member, eyes wide, mouth parted, body leaning forward in anticipation of a moment of unrehearsable, unrepeatable delight.
Come With Me If You Want To Live is at Chelsea Theatre on Friday 11 July. Ben Walters blogs at Not Television and tweets at @not_television. His ebook on critical writing is published by the Guardian on 11 July.