Full cast for Dr Semmelweis with Mark Rylance in the West End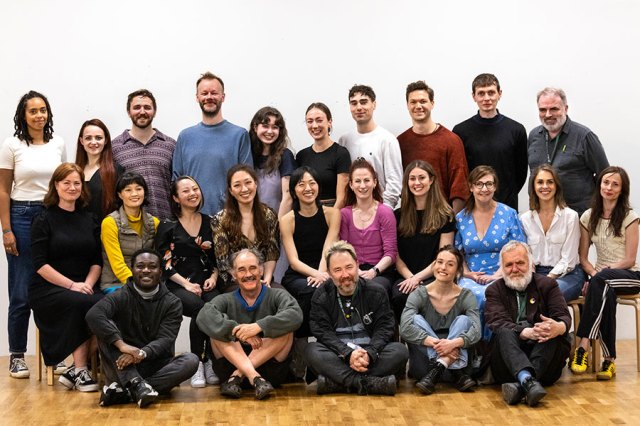 The full West End cast for Dr Semmelweiss has been revealed.
The hit play, originally developed by the National Theatre Studio and first staged by Bristol Old Vic, will see the celebrated actor Mark Rylance returning to the stage in the title role. Directed by Tom Morris and written by Stephen Brown in collaboration with Rylance, it tells the story of Ignaz Semmelweis, a pioneering Hungarian doctor who is determined to uncover the cause of the high mortality rate among women during childbirth.
In addition to Rylance's performance, the production will feature an ensemble cast that includes Roseanna Anderson (Marja Seidel/ Baroness Maria-Teresa), Zoe Arshamian (Dance Ensemble), Joshua Ben-Tovim (Hospital Porter/ Death), Ewan Black (Franz Arneth), Chrissy Brooke (Lisa Elstein), Megumi Eda (Aiko Eda), Suzy Halstead (Violet-May Blackledge), Felix Hayes (Ferdinand von Hebra), Pauline McLynn (Anna Müller), Jude Owusu (Jakob Kolletschka), Oxana Panchenko (Dance Ensemble), Millie Thomas (Agnes Barta), Max Westwell (Hospital Porter/ Death), Amanda Wilkin (Maria Semmelweis), Alan Williams (Johann Klein), Daniel York Loh (Karl von Rokitansky), Patricia Zhou (Dance Ensemble), and Helen Belbin, Jason Hogan, Andrew McDonald, with the Salomé Quartet- Haim Choi as Suk Hee Apfelbaum (Music Director/ Violin 1), Coco Inman as Sarah Schmidt (Violin 2), Kasia Zimińska  as Eszter Horowitz (Viola) and Shizuku Tatsuno as Oshizu Yukimura (Cello).
The production features live music composed by Adrian Sutton and original choreography by Antonia Franceschi, known for her work with Balanchine's New York City Ballet. It has set and costume design by Ti Green and lighting design by Richard Howell.
With preview tickets available from £10 and over 350 tickets per week priced at £25 or less, it will have a strictly limited 14-week run.