Full cast announced for Zadie Smith's White Teeth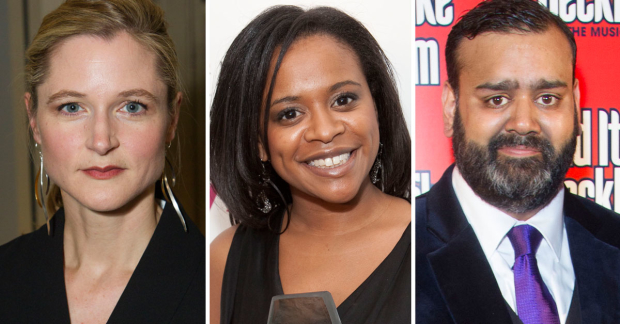 The full cast has been announced for Stephen Sharkey's adaptation of Zadie Smith's White Teeth, due to open at the Kiln Theatre in October.
Indhu Rubasingham will direct a cast including Ayesha Antoine as Irie Jones, Michele Austin as Mad Mary, Philip Bird as Des/Marc Perret/Marcus Chalfen, Ayesha Dharker as Alsana Iqbal, Naomi Frederick as Ruth/Poppy/Joyce Chalfen, Tony Jayawardena as Samad Iqbal, Richard Lumsden as Archie Jones, Karl Queensborough as Anthony /Denise/Josh Chalfen, Sid Sagar as Magid Iqbal, Amanda Wilkin as Rosie Jones, Assad Zaman as Millat Iqbal, and actor-musicians Matthew Churcher, Nenda Neurer (also Clara Jones) and Zoe West.
The story is set on the Kilburn High Road and depicts the everyday lives of the people who live on it including Rosie Jones, the Iqbal twins, their parents, their grandparents and Mad Mary.
It features music and dance and will be designed by Tom Piper, with lighting from Oliver Fenwick, sound from Carolyn Downing, music from Paul Englishby and video from Lizzie Pocock. It opens at the Kiln Theatre on 5 November, with previews from 26 October.