From Roman Tragedies to Jude Law: A brief history of Ivo van Hove's Toneelgroep
Ivo van Hove's prolific and celebrated company Toneelgroep Amsterdam is about to pitch up to the Barbican for its first official residency in London. This year sees the company stage four epic plays – one returning, one new and two new to these shores. The first – a six hour staging of Roman Tragedies – begins on 17 March, then our very own Jude Law stars in the second – Obsession – in April, while the final run is a double bill adaptation of Ingmar Bergman's films After the Rehearsal/Persona.
Epic, dynamic, avant garde and game-changing, Toneelgroep has created some of the most daring and cutting edge theatre in recent years while van Hove himself – working closely with his designer Jan Versweyveld – is widely regarded as one of the world's best directors. So what is the story behind the company he helms? Here's what you need to know.
The company
Toneelgroep is the largest rep company in the Netherlands, with 22 fully employed actors who work on a variety of shows and who tour the world. It is based in the 19th century building Stadsschouwburg in Amsterdam and was originally founded in 1987 by Gerardjan Rijiners who decided to make the country's main stage home to avant garde theatre. The company tours Dutch language productions throughout the world. Ivo van Hove took over in 2001.
The director
The 58 year-old Belgian Ivo van Hove originally trained as a lawyer. Van Hove doesn't just create work with the Toneelgroep ensemble – see the recent The Crucible on Broadway and last year's Lazarus. But it is the work he made with the Toneelgroep ensemble that brought him wider recognition – see Roman Tragedies below. These days, most actors are desperate to work with him and he is reportedly very precise in the rehearsal room. He has won a Tony, an Obie and an Olivier Award and his long-term creative partner Jan Versweyveld, who designs all of his shows, is also his long-term life partner.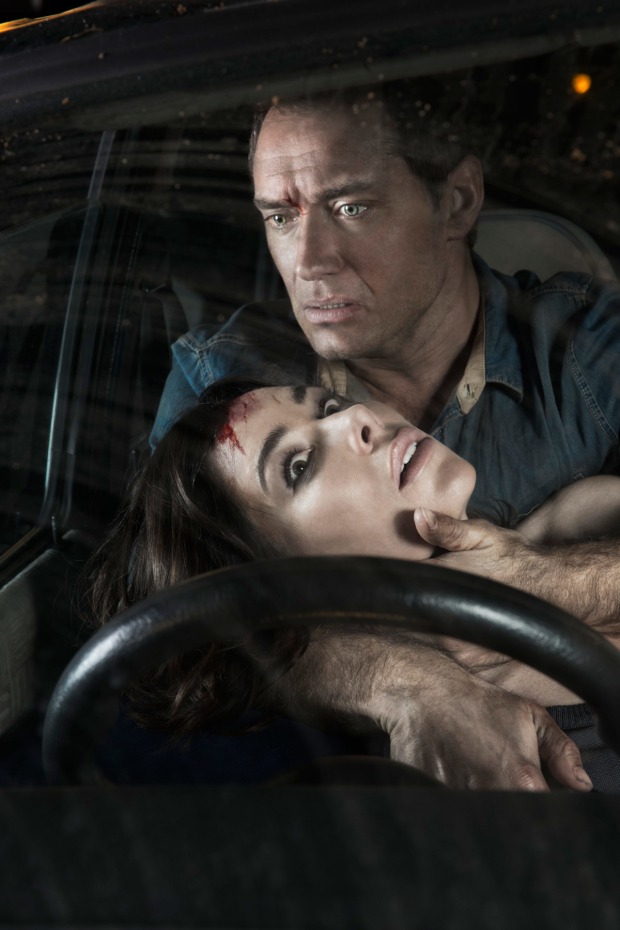 Toneelgroep and the Barbican
The relationship between the company and the Barbican began in 2009 when Toneelgroep staged Roman Tragedies. Since then they've staged the Antonioni Project, Scenes from a Marriage and Kings of War at the theatre and this year sees the company's first official residency at the theatre.
Roman Tragedies
The Barbican first introduced the Dutch company to us in 2009 with the theatrical marathon that is Roman Tragedies. Directed by van Hove, the production is six hours worth of theatre that condenses Shakespeare's Julius Caesar, Coriolanus and Anthony and Cleopatra. It sounds a bit of a slog, but during the majority of the show you are allowed to turn your phone on, go up onstage, order a drink and nip out for a loo break. You are actively encouraged to interact. Back in 2009, it was an event, to say the least, running only three times over one weekend and was dubbed by The Guardian as "unmissable". Take note: the production returns to London between 17 and 19 March so this is a rare chance to catch it.
Obsession
Never one to shy away from celebrity – or talent, for that matter – Ivo van Hove has cast Jude Law in his latest show. To be seen for the first time at the Barbican from 19 April to 20 May, Obsession is a stage adaptation of Luchino Visconti's film of the same name about a drifter (Law), who encounters Giuseppe and his young wife Giovanna at their roadside restaurant. The film was based on the 1934 novel The Postman Always Rings Twice and was originally released in 1943. Law leads the company which otherwise includes Dutch actors from Toneelgroep. According to van Hove, Law was number one on a shortlist.
After the Rehearsal/Persona
The final event in the Toneelgroep Amsterdam-Barbican residency is this double bill of plays based on Ingmar Bergman films. Master of cinema Bergman's screenplays are staged by the company in Dutch, with English surtitles. This should be special: van Hove cites Bergman as one of his favourite filmmakers and van Hove's work is vitally linked to cinema: his and Versweyveld's visions always feel cinematic. Four actors star in the two shows which last for almost three hours and run from 27 to 30 September.