European premiere of Spirited Away to be staged in London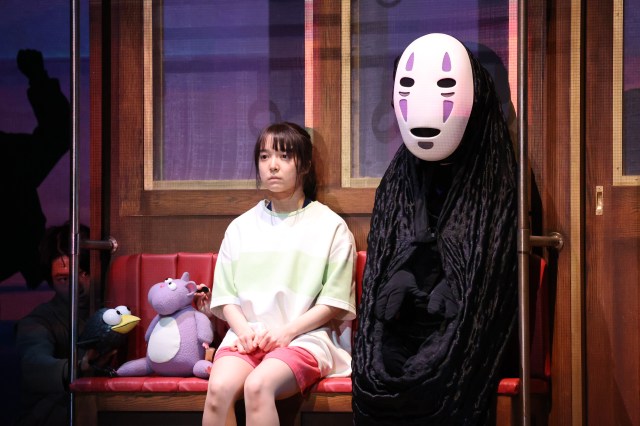 The acclaimed stage adaptation of Studio Ghibli's Spirited Away is heading to London next spring!
Presented by TOHO Co Ltd and co-produced by PW Productions in the original Japanese (with English captions), Spirited Away is based on the Oscar-winning animated film by Hayao Miyazaki. It is adapted for the stage by John Caird, co-adapted by Maoko Imai, and features the original score by Joe Hisaishi.
Caird, who also directs, commented: "I am proud and delighted to present the original Japanese stage production of Spirited Away at the Coliseum Theatre next year. We had a wonderful time creating the show in 2022 and I'm so happy now to be spiriting away a British audience into Hayao Miyazaki's magical world. A world of gods and frogs, dragons and sorcerers, giant-sized babies and bouncing heads, spider-armed boilermen, no-faced loners and a young girl's valiant quest for courage, identity and love."
Studio Ghibli producer Toshio Suzuki added: "The day we first met John Caird, Hayao Miyazaki and I thought he was the perfect director for the production –– that was the beginning of this project. It was thanks to the hard work of John, the cast, and all those involved that the premiere production received such high acclaim. I wish to express my deepest respect to all involved in the creation of this monumental piece of theatre. I really look forward to Spirited Away being enjoyed by audiences in London."
The original Japanese cast including Kanna Hashimoto and Mone Kamishiraishi, who alternate in the role of Chihiro, is set to return for the European premiere.
"Spirited Away, premiered at the Imperial Theatre in 2022 and has been seen by countless audiences, is now coming to the London Coliseum from April to July 2024!," said Hashimoto. "I am so proud to be acting as Chihiro in London. We have so far been delivering the show in Japanese to the audience in Japan, and the question now is how we will convey it to the audience in London, I imagine we will be bringing in new ways to express this show. I am very much looking forward to it, at the same time as already starting to worry about the rehearsals!"
"It is a great honour to be able to perform the show in Japanese just as we did in Japan," added Kamishiraishi. "I am looking forward to seeing how the show that Japanese audiences enjoyed so much will reach London audiences, and I feel very happy and honoured. It is very exciting that there will also be a National tour of Japan running as well as the April to July run in West End, London. Please come and meet Chihiro! We will be waiting for you at the theatre!"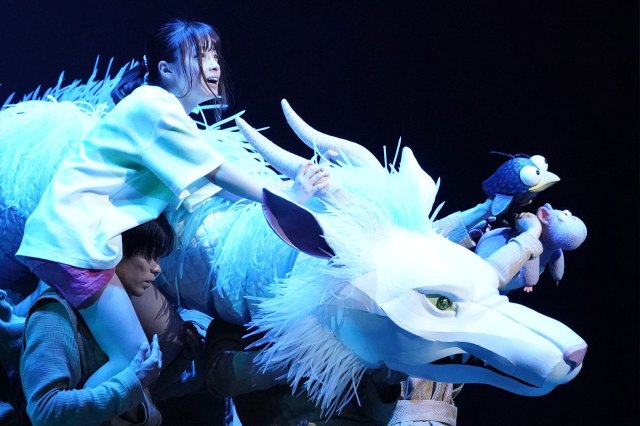 Musical supervision, orchestrations and arrangements are by Brad Haak, with associate music supervision, orchestrations and ableton programming by Conor Keelan. The creative team also includes set designer Jon Bausor, puppet designer Toby Olié, choreographer Shigehiro Ide, costume designer Sachiko Nakahara, lighting designer Jiro Katsushiba, sound designer Koichi Yamamoto, hair and make-up designer Hiroaki Miyauchi, projection designer Satoshi Kuriyama, stage manager Takashi Hojo, assistant to the director Maoko Imai, associate director Makoto Nagai, co-producer Iain Gillie and producer Haruka Ogi.
Spirited Away tells the story Chihiro as she travels to a new home with her family and stumbles into a fantasy world of spirits ruled over by the sorceress Yubaba. When her parents are transformed into pigs, Chihiro must find a way to free them and escape back to the real world.
The European premiere of Spirited Away runs at the London Coliseum for a limited 12-week season from April 2024.