Cynthia Erivo reflects on her time in Wicked movies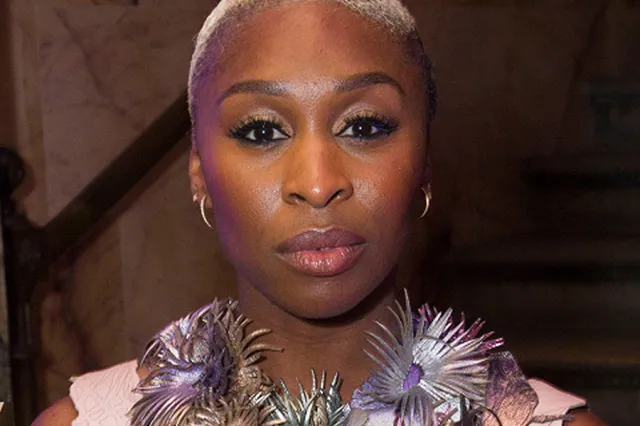 Cynthia Erivo has reflected on her time in the Wicked movies in an Instagram post, while revealing the working title for the second part.
Taking to social media this evening, the Harriet and Luther star reflected on her experience filming the major two-part version of the seminal musical, recently voted one of the most popular of all time.
She said: "I realize I've said very little about my experience on Wicked and thats mainly because I've been keeping my head down and mining this beautifully complex being that is Elphaba, and it's really hard to put into words. It is day 111 and yesterday we finished filming "I'm Not That Girl" when we had come to the end of that moment, my heart broke open and tears fell. (Please know this happens OFTEN) I thought of us, the ones who often feel like they're on the outside. The ones who don't know that their differences, oddities, quirks are what make them beautiful and special. The ones who, for some reason, believe they can't be loved and I felt proud to sing a song that might speak to those feelings. I am endlessly grateful to play a role that turns the notion of what beauty is on its head, I am endlessly grateful to be working with some of the most beautiful souls on the planet and I'm already grieving for the day our little bubble must come to an end.
"I desperately hope that when you finally see this film, you'll see you, you'll see me, you'll see Jon and Ari and our hearts laid bare, you'll see pain and joy and maybe just maybe you'll see a little spark of light that says, you are who you are for a reason and you are deserving of happiness and even though sometimes it might be hard to find, it is there for the taking. I hope all the bumps and scrapes and scars that you've picked up along the way, get a little healing when you finally relax in a theater with a snack a drink and hopefully, friends you bring or friends you find when you're there."
Erivo then revealed that the working title for the second movie would be "Wicked Part Two: For Good", a reference to the famous duet from the hit show. The first part of the film adaptation will be released in November 2024, with the second part set to follow the subsequent year. Director Jon M Chu confirmed that this wasn't the official title, for now.
In the meantime, Wicked continues to play in the West End, with a touring production also coming from this autumn. Based on the novel by Gregory Maguire, Wicked tells the story of two unlikely university friends in the land of Oz, one destined to become Glinda The Good (played by Ariana Grande in the movie) and the other, the Wicked Witch of the West. The musical features a score by Stephen Schwartz and a book by Winnie Holzman, with direction by Joe Mantello and choreography by Wayne Cilento.