Catherine Love: My theatre highlights of the year so far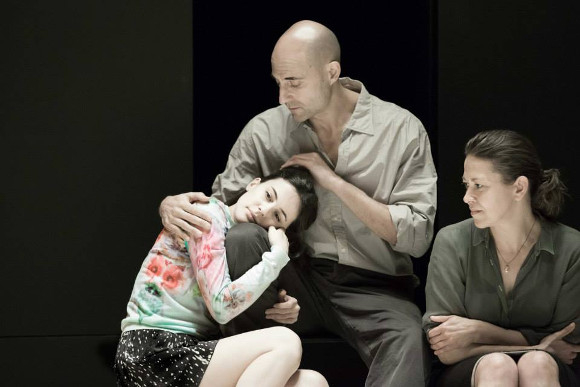 Along with dark evenings and perpetual rainclouds, awards season is suddenly upon us. The Peter Brook Empty Space Awards kick everything off this week, the Evening Standard Awards should be here before Christmas, and WhatsOnStage's own awards are now open for nominations.
Though I'm not the greatest fan of awards as a way of recognising talent and excellence – no prize ceremony can ever comprehensively celebrate the breadth of the UK's theatre ecology – the invasion of awards fever every year does prompt me to think about my own highlights from the last twelve months. And 2014 has, I realise on reflection, been a bit of a bumper year.
In London, two Off-West End theatres have dominated the best of the year's offerings so far: the internationally-focused Young Vic and the Almeida under the new direction of Rupert Goold. The comparison was invited early in the year, when in April Mike Bartlett's witty "future history play" King Charles III – now playing in the West End – opened at the Almeida in the same week as Ivo van Hove's stunning, blood-drenched production of A View from the Bridge took to the stage of the Young Vic.
Since then, Goold has continued presenting work that has been a talking point at worst and dazzling at best. For me, the divisive Mr Burns, which imagined a post-apocalyptic future in which The Simpsons has transformed into folklore, was a bit of both. Alecky Blythe's verbatim play Little Revolution split critics and audiences and left me with similarly mixed feelings, but latest offering Our Town is simply beautiful – emphasis on the simple. Over at the Young Vic, meanwhile, I felt that Benedict Andrews' production of A Streetcar Named Desire was a bit of a miss after his bracing take on Three Sisters, but Simon Stephens and Katie Mitchell's The Cherry Orchard offers just the sort of peeled back, dramatically compelling approach to classic texts that the theatre on The Cut has become known for.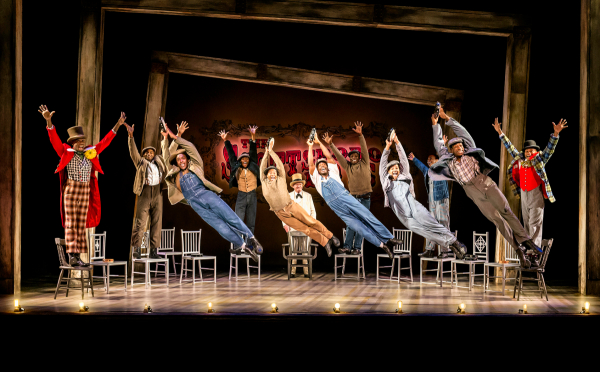 On the West End, canny transfers – from Headlong's 1984 to King Charles III to the RSC's adaptation of Hilary Mantel's novels Wolf Hall and Bring Up the Bodies – have provided much of the best fare. Another brilliant transfer, and vying for my personal "best musical" slot, is The Scottsboro Boys, in which Kander and Ebb once again prove that musicals can grapple with dark and difficult subject matter. The other musical that's up there for me is Here Lies Love, opening the National Theatre's refurbished Dorfman (previously Cottesloe) space with a truly immersive, club-inspired spectacle.
Elsewhere in the capital, The Gate has had another strong year, with my own personal favourites including knotty photojournalism drama The Body of an American and Ellen McDougall's deliciously playful production of Idomeneus. Vicky Featherstone might still be waiting for a massive hit at the Royal Court, but shows like Adler and Gibb, The Wolf from the Door and Teh Internet is Serious Business have proven both entertaining and intellectually chewy.
The annual August decamp to the Edinburgh Fringe aside, I haven't been out of London as much as I would have liked this year, but I've still been lucky enough to see some really strong regional productions. A Number at the Nuffield Theatre was an exciting indicator of where Sam Hodges might be taking the venue, as well as demonstrating how a dizzyingly intelligent design (this one from Tom Scutt) can transform a play, while Paines Plough's touring production of Duncan Macmillan's Every Brilliant Thing had me laughing and sobbing like nothing else.
Finally, and on a much smaller scale, shows like Andy Field and Ira Brand's put your sweet hand in mine and Chris Brett Bailey's This Is How We Die might not be likely to attract many awards, but they absolutely deserve to be recognised among the best theatre of the year. Which shows would be on your personal awards list for 2014?