Cate Blanchett and Stephen Dillane to star in Martin Crimp world premiere at National Theatre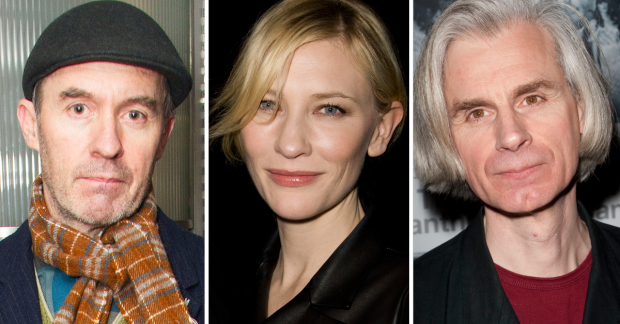 Cate Blanchett is to star in a new play by Martin Crimp at the National Theatre in January 2019.
Directed by Katie Mitchell (Waves, Cleansed) Blanchett will make her National Theatre debut alongside Stephen Dillane (Game of Thrones), who returns to the National Theatre following his appearance in the 2002 production of The Coast of Utopia.
Crimp's play, titled When We Have Sufficiently Tortured Each Other – Twelve Variations on Samuel Richardson's Pamela will explore the messy, often violent nature of desire, and the fluid, complicated roles that men and women play.
A ballot will operate across all performances of When We Have Sufficiently Tortured Each Other instead of a general sale, with punters being able to sign up on the National Theatre's website from 22 November until midday on 29 November. The next day on 30 November, successful balloters will have the opportunity to buy up to two tickets. Tickets are expected to cost between £10 and £58.
Using Richardson's novel as a provocation, five characters act out a dangerous game of sexual domination and resistance.
Blanchett last performed in London in 2012 at the Barbican in the Sydney Theatre Company's production of Gross und Klein (Big and Small). She co-ran the company with her husband Andrew Upton for five years from 2008.
Talking about the piece, Mitchell said: "It's great to be working with Martin again on this powerful new text and to continue my special collaboration with Stephen Dillane. At the same time I'm delighted to welcome Cate Blanchett to the National, and look forward to developing a new working relationship with this extraordinary actor."