Caroline Quentin, Alexandra GIlbreath and Jonathan Slinger join RSC summer season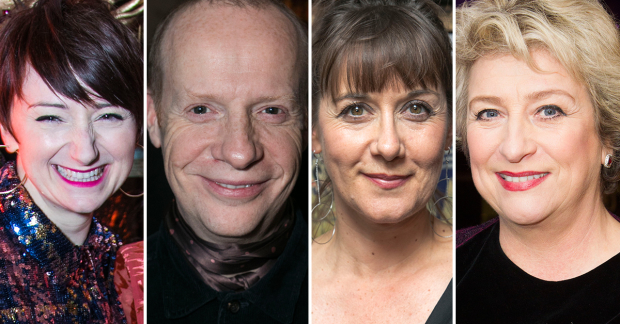 Further casting has been announced for the RSC's summer season.
Caroline Quentin (The Hypocrite, Men Behaving Badly) will play Lady Fanciful alongside Alexandra Gilbreath (The Rover) and Jonathan Slinger (Richard II) in a new production of John Vanbrugh's restoration comedy The Provoked Wife. Directed by Phillip Breen (who also directed Quentin in The Hypocrite), the show shocked high society when it first premiered in the 17th century.
The production is designed by Mark Bailey, with lighting by Tina MacHugh, music by Paddy Cunneen, sound by Dyfan Jones, Movement by Ayse Tashkiran and fights by Renny Krupinski.
Initial casting has also been announced for Thomas Otway Venice Preserved, directed by Prasanna Puwanarajah (who recently appeared in Absolute Hell). The play follows two disaffected noblemen who join a revolutionary movement, and will star Jodie McNee (A Life of Galileo) as Belvidera.
The production is designed by James Cotterill with lighting design by Jack Knowles, sound by George Dennis, fights by Kate Waters and video by Nina Dunn.
The Provoked Wife runs from 2 May to 7 September, while Venice Preserved runs from 24 May to 7 September, both in the Swan Theatre.